Bilal Kasi, a prominent lawyer and president of the Baluchistan Bar Association, was recently shot on his way to court. He was taken to Quetta's government-run hospital where he was pronounced dead. According to officials, shortly afterward, a suicide bomber in Pakistan killed at least 70 people and wounded more than 100 in an attack on mourners gathered at a hospital in Quetta.  Rehmat Saleh Baloch, the provincial health minister, said that due to the extent of injuries, the death toll could rise.  The bomber struck as the mourners, mostly lawyers and journalists, crowded into the emergency department to express their condolences and grief for Kasi. The suicide attack appeared to be pre-planned to target Kasi's mourners, according to a spokesman for the Baluchistan government.
Ali Zafar, president of the Supreme Court Bar Association of Pakistan, said the bombing is an attack on justice. "We (lawyers) have been targeted because we always raise our voice for people's rights and for democracy … Lawyers will not just protest this attack but will also prepare a long-term plan of action."
On August 10, the same day Honduras' bar association marked its 100th year anniversary, three lawyers were killed. The Honduran Human Rights Commission said the deaths were the latest spate of fatal violence against political activists, journalists, human rights defenders, and legal representatives that has seen over 102 lawyers were murdered in Honduras between 2010 and March of 2016.
In July, Willie Kimani was killed and dumped in the Oldonyo Sabuk River in Kilimabogo, alongside his client and taxi driver. Mr. Kimani was working for the International Justice Mission, a US legal charity which focuses on cases of police abuse of power. He had been representing his client in a complaint against a police officer who had allegedly shot him during a traffic stop in 2015. "We do not understand why an innocent advocate who is simply a mouth piece of his client will eventually pay the ultimate price on a case [in] which he had no personal interest," said Kenya Magistrates and Judges Association Secretary General Bryan Khaemba. "He was simply conducting his professional duties."
Last November, prominent Kurdish lawyer, Tahir Elci was killed when confrontation erupted after he spoke at a news conference. The pro-Kurdish Peoples' Democratic Party, or H.D.P., condemned the attack as a "planned assassination." The party stated that "in the place left by Tahir Elci, thousands more Tahir Elcis will carry on the work in the struggle for law and justice."  They also called on people to "raise their voices" to protest the killing.
Phil Shiner, a prominent U.K. attorney from Public Interest Lawyers, said that every day someone would call his law firm with threats and abuse after he prosecuted British Army soldiers for abusing prisoners. Shiner said that the "bullying" wouldn't put him off pursuing what he describes as justice.
Are these threats and attacks to silence lawyers merely an extension of violence advocated against them for centuries?
Lawyers occupy a very important position in our society. It is a lawyer's responsibility to uphold the Constitution and be the voice of justice. Yet, despite the vital role they play in our democracy, people have been amused for centuries with the idea of bashing lawyers. Why is it that everyone loves a good lawyer joke? Why do people take pride in ridiculing, criticizing, and mocking lawyers?  There are books which devote their entire content to disparaging lawyer jokes.  How many copies have been purchased and read?  How many generations have these "jokes" reached over the decades?
This mockery dates back to when Shakespeare wrote: "The first thing we do, let's kill all the lawyers." Now, more than four centuries after the debut of Henry VI, those words uttered by Dick the Butcher are known by all and still plague the legal profession. The quote is plastered on mugs, T-shirts and posters. Comics often use it. It has popped up in everything from the Eagles song "Get Over It" to Aaron Sorkin's The Newsroom cable drama: The title of the first episode in the second season was "First Thing We Do, Let's Kill All The Lawyers."
Sadly, the problem is that so few people understand what the The Bard was actually advocating. He wasn't knocking lawyers; he was defending them, advocating for their value in society. Dick the Butcher was referring to strategies that would make for a successful rebellion. By killing all the lawyers, law and order would be destroyed, and there would be anarchy and a lack of freedom and justice. That is what the infamous Shakespeare quote was referring to.  Law and order was considered to be a good thing, something lawyers helped protect.  And Dick the Butcher wanted anarchy.
This misunderstanding has resulted in little change over the years about the legal profession. While trial lawyers continue to be the voice of justice, the "bashing" continues. Lawyers are misquoted and cases are distorted (The "Hot Coffee" case and others) and tort lawsuits are considered "bad for business" rather than "good for safety".
In the age of Donald Trump, we have learned that words matter.  They are too often hurtful; they may lead to violence.  They are subject to different interpretations.  That simple truth is something that the Republican candidate for the highest office in the land does not seem to understand.  But even Donald Trump has not said "kill all the lawyers".  I presume that is because he loves to sue people.
Trial lawyers have been, and always will be, the first line of defense to prevent injustice. These lawyers put everything on the line to seek the truth; they stand up for the rights of the people – the wronged who deserve fair representation and adequate redress for harm done. They fight obstacles (i.e. tort reform) placed in their way by those who seek to take limit or destroy freedoms and liberties guaranteed by the 7th Amendment of the Constitution.  These are often David vs Goliath confrontations.  A single citizen represented by a single trial attorney takes on huge corporations, government agencies, foreign countries, polluters, dangerous product developers and the like.  The law and courtroom are the great equalizers, where exclusive power should be placed into the hands of judges and juries.  Today, however, that power is all too often usurped by legislators (encouraged by millions in corporate donations-Trump recently called this 'pay for play', something that he and his ilk have been doing for years) who demonize lawyers and the legal system.  We, the people, should support the rights of the individual citizen, should we not?  We should recognize that these unselfish lawyers are heroes, not demons.
So, the next time you hear someone misquote Shakespeare or spew off a line of unfunny or insensitive lawyer jokes, enlighten them on the real meaning behind "Let's kill all the lawyers."  Take the time to provide them the meaning behind the statement.  And please, can we tone down the hateful rhetoric that is permeating our society?
Mark Bello is the CEO and General Counsel of Lawsuit Financial Corporation, a pro-justice lawsuit funding company.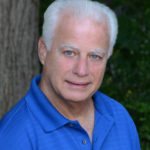 Experienced attorney, lawsuit funding expert, certified civil mediator, and award-winning author of the Zachary Blake Legal Thriller Series. The series features super-trial lawyer Zachary Blake handling "ripped from the headlines" legal and political issues of the day. The series currently consists of Betrayal of Faith, Betrayal of Justice, Betrayal in Blue, Betrayal in Black, and Betrayal High, with a sixth Zachary Blake novel due out later this year. To learn more about these topical social justice legal thrillers. please visit markmbello.com. Mark is a member of the State Bar of Michigan, a sustaining member of the Michigan Association for Justice, and a member of the American Association for Justice.