The death toll at Parkland's Marjory Stoneman Douglas High School stands at 17, all victims of a single gunman, who by all accounts is a deeply troubled young man. Despite multiple warnings to law enforcement officials, this young man slipped through the cracks in our systems and made his evil dreams a reality. Terrified students barricaded themselves in classrooms, some texting videos in panic; gunshots were clearly audible in the background. Others fled for their lives; some didn't make it.
In the aftermath the shooting, the President made a statement; he didn't mention the word "gun" and he ignored questions from reporters about acting on gun violence. Then, he took to Twitter and criticized the FBI, saying that the bureau has been spending too much time trying to prove Russian collusion with the Trump campaign instead of acting on leads about the gunman. Leave it to Trump to use this tragedy to further his political agenda.
This 19-year-old is too young to purchase alcohol, too young to purchase a pistol. However, he was old enough to purchase an AR-15, a military-grade weapon. What is wrong with this picture and how can anyone suggest that the 2nd Amendment protects this insanity?
I am tired of thoughts and prayers. I am tired of votes falling short. I am tired of hearing about a 2nd Amendment that is falsely used to protect rights that it was never intended to protect. Most of all, I am tired of hearing that the aftermath of a tragedy is not the time to have a serious debate about guns. When is the time? When a legislator's family member is senselessly killed? How many people have to die before it is time?
Several surviving students at Marjory Stoneman Douglas quickly spoke out on social media and to news cameras about gun violence. Over the course of a few days, their voices grew louder. They condemn U.S. lawmakers and, sensibly, they ask: Is the money the NRA throws into your campaign funds worth the lives we have lost? The lives we will continue to lose if nothing is done?
What began as a pledge on social media using the hashtag #NeverAgain, has garnered attention across the state of Florida. As a result, students across the country received a quick education on gun issues by listening to these young voices of reason, searching the Internet and talking with their parents.
Rallies and protests were organized across the state of Florida to pressure Florida's Republican leaders to implement stricter gun regulations and pass laws that would make it more difficult for those with histories of mental illness to legally access weapons. Today, they were in Tallahassee while the House was in session considering several issues, including a bill banning the sale of assault weapons and a resolution declaring pornography a public health risk. The House voted down the motion (71 to 36) to debate gun-control bill and, instead, voted to consider a bill that declares pornography a 'public health risk'. Seriously? Pornography is a more serious 'public health risk' than assault rifles? Are you kidding me? When was the last time that pornography killed 17 people in a single afternoon? The 71 legislators who voted to ignore these children and this serious issue should be voted out or kicked out of office at the earliest possible moment. We must vote people out of office if they choose to put gun lobby campaign donations ahead of the lives of children.
Despite the lack of support from their state legislators, these teens are not giving up the fight. They are raising money for a national March for Our Lives rally in Washington, D.C. on March 24. George and Amal Clooney have already donated $500,000, an amount that was matched by Oprah Winfrey. Other celebrities have also voiced their support for the students. On April 20, there will be a national school walkout, honoring the 19th anniversary of the Columbine shooting
The group said it isn't about taking away people's guns, but to make it difficult to buy semi-automatic weapons and to make background checks for gun buyers much more extensive. "No one needs an AR-15," said one of the student leaders. "They are only used to kill."
When I was a kid, we had school fire drills. We were prepared, even though we never had a fire. Today, schools have gun drills; that is how commonplace gun violence has become. Still, a significant number of people think: "It won't happen to me." Stoneman Douglas students used to feel that way, but not anymore. They know it can. This is not an inner-city problem as the President wants us to think. Parkland, an affluent suburban community, was voted the safest community in Florida last year.
Parkland will be no different than Columbine or Sandy Hook if we do nothing to stop gun violence. Now is the time to say #NeverAgain. Even if you are a 2nd Amendment advocate or on the fence about constitutional rights, please, ask yourself this question: Should we protect our guns or should we protect our children?
Mark M. Bello is an attorney, certified civil mediator, and award-winning author of the Zachary Blake Legal Thriller Series. He is also the CEO of Lawsuit Financial and the country's leading expert in providing non-recourse lawsuit funding to plaintiffs involved in pending litigation, a member of the State Bar of Michigan, a sustaining member of the Michigan Association for Justice, and a member of the American Association for Justice.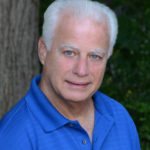 Experienced attorney, lawsuit funding expert, certified civil mediator, and award-winning author of the Zachary Blake Legal Thriller Series. The series features super-trial lawyer Zachary Blake handling "ripped from the headlines" legal and political issues of the day. The series currently consists of Betrayal of Faith, Betrayal of Justice, Betrayal in Blue, Betrayal in Black, and Betrayal High, with a sixth Zachary Blake novel due out later this year. To learn more about these topical social justice legal thrillers. please visit markmbello.com. Mark is a member of the State Bar of Michigan, a sustaining member of the Michigan Association for Justice, and a member of the American Association for Justice.