Are you familiar with Andy Borowitz? If not, you must subscribe to his hysterical online rantings for New Yorker Magazine. In his latest, Andy correctly states that the nation just spent two and a half billion dollars on "nothing". And, as usual, he is absolutely correct. The House didn't change; the Senate didn't change; the Presidency did not change hands. "Nothing" happened. I guess that the big winners are TV stations and networks, Radio stations and networks, and any other type of media in which a candidate can purchase advertising. Media wins; the candidates waste. Sounds like just another day in Congress.
The second comment that cracked me up came from a more unlikely source, especially since he is employed by the same network as the person he was criticizing. The subject of the criticism was one Donald Trump, the new king of crazy. Trump jumped on his Twitter page, as the election results became obvious, and tweeted that citizens should:
"Fight like hell and stop this great and disgusting injustice! The world is laughing at us."
He followed this with:
"This election is a total sham and a travesty. We are not a democracy!"
He was not done….
"Our country is now in serious and unprecedented trouble…like never before."
And, finally (apparently, not realizing that the President was going to win the popular vote, too) Trump Tweeted:
"The Electoral College is a disaster for a democracy".
(I wonder what this jerk said after Al Gore beat George Bush in the popular vote but "lost" the 2000 Electoral vote and the election)
Brian Williams, the fine anchor for NBC (the network that airs "Celebrity Apprentice"), when hearing about the Tweets had this to say about Trump:
[Trump] "has driven well past the last exit to relevance and veered into something closer to irresponsible"
BAM!!! I'd like Brian's take on Rush Limbaugh, who said that the country had rejected "traditional values of hard work", then asked:
"In a country of children where the option is Santa Claus or work, what wins?"
That's his take away from the election? All those who supported the President are, simply, looking for "hand-outs"? That's what decided the election? These two "gentlemen" have become prominent spokepeople for today's Republican Party, the Party that nominated Todd Akin and Richard Mourdock to serve in the Senate. I know many fine people who call themselves "Republicans". If they wish to save what is left of their Party, they will repudiate and expatriate themselves from the lunatic fringe of the GOP. This is not your grandfather's Republican Party and it sure as hell ain't "grand".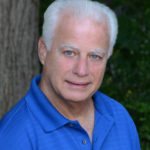 Experienced attorney, lawsuit funding expert, certified civil mediator, and award-winning author of the Zachary Blake Legal Thriller Series. The series features super-trial lawyer Zachary Blake handling "ripped from the headlines" legal and political issues of the day. The series currently consists of Betrayal of Faith, Betrayal of Justice, Betrayal in Blue, Betrayal in Black, and Betrayal High, with a sixth Zachary Blake novel due out later this year. To learn more about these topical social justice legal thrillers. please visit markmbello.com. Mark is a member of the State Bar of Michigan, a sustaining member of the Michigan Association for Justice, and a member of the American Association for Justice.