Did State Farm Insurance buy Llyod Karmeier a seat on the Illinois Supreme Court to escape a billion dollar judgment? Yes, according to lawyers who want the billion back.
An Illinois case dating back to 1997 alleged that State Farm breached its contract with policyholders when it directed the used parts to repair vehicles damaged in auto accidents. A jury awarded in favor of the plaintiffs, but an appeal was filed. The appeal was under consideration during an election for a seat on the Illinois Supreme Court. One of the candidates, Lloyd Karmeier (R), was recruited by State Farm lawyers and lobbyists; nine months after Karmeier's election, a 4-2 majority ruled to void the judgment against State Farm.
A petition was filed last week, asking the Illinois Supreme Court to reconsider its decision that voided the verdict. Lawyers are accusing State Farm of defrauding the Supreme Court by covering up its support of Justice Karmeier. They allege State Farm lied, misled the court and hid its support of Karmeier's campaign. It is alleged that State Farm, along with other key players that recruited Karmeier to run for the Illinois Supreme Court seat, and managed and funded his campaign so that once on the court, Karmeier could cast a vote reversing the jury verdict. The petition states that Karmeier received between $2.5 million and $4 million in contributions from State Farm during his campaign.
It is a matter of public record that State Farm gave millions to Karmeier's campaign; it is obvious that this was done to avoid paying the costly jury verdict. This is just another example of ten figure corporations manipulating the courts for their financial gain. This is what happens when corporate money enters politics; nothing good for the American people. Greedy corporations, insurance companies, and special interests groups need to stop "buying" votes and let the American people decide; "big money" does nothing but ruin our justice system and put "corporate puppets" in office. When is enough, enough for these greedy corporations? To engage in this conduct to the detriment of its own policy holders is even more despicable.
The last thing America needs is to hand over more power to corporate America. Unlimited corporate spending to fund campaigns threatens to drown out the voices of the American people. Stop the "puppet masters" – large corporations, insurance companies, and special interest groups -from freely funding millions of dollars to elect, or defeat, pro-justice candidates. Despite what you may hear from right-wing politicians who suggest that what's good for business is good for the public, the opposite is true. State Farm is not your "Good Neighbor". You are not in "Good hands with Allstate". Nationwide is not on your side and Farmers is not fast, fair, and friendly. America: It is time to speak up with your vote
Mark Bello has thirty-three years experience as a trial lawyer and twelve years as an underwriter and situational analyst in the lawsuit funding industry. He is the owner and founder of Lawsuit Financial Corporation which helps provide cash flow solutions and consulting when necessities of life funding is needed during litigation. Bello is a Justice Pac member of the American Association for Justice, Sustaining and Justice Pac member of the Michigan Association for Justice, Business Associate of the Florida, Tennessee, and Colorado Associations for Justice, a member of the American Bar Association, the State Bar of Michigan and the Injury Board.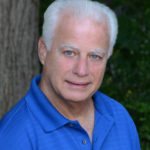 Experienced attorney, lawsuit funding expert, certified civil mediator, and award-winning author of the Zachary Blake Legal Thriller Series. The series features super-trial lawyer Zachary Blake handling "ripped from the headlines" legal and political issues of the day. The series currently consists of Betrayal of Faith, Betrayal of Justice, Betrayal in Blue, Betrayal in Black, and Betrayal High, with a sixth Zachary Blake novel due out later this year. To learn more about these topical social justice legal thrillers. please visit markmbello.com. Mark is a member of the State Bar of Michigan, a sustaining member of the Michigan Association for Justice, and a member of the American Association for Justice.