A woman was hit by a pick-up truck while riding her bike when the driver ran a red light and hit her as she crossed the intersection. She was rushed to the hospital and treated for multiple broken ribs, a concussion, and severe internal bleeding. After consulting an auto accident attorney, the woman learned she had a good case, and her lawsuit was soon underway. However, she was unable to return to work and the medical bills were piling up. Being a single mother, she was the sole breadwinner. The lawsuit was dragging out with no end in sight. With no income and no savings to rely upon, the woman faced financial crisis; she was facing foreclosure. She decided to apply for a traditional bank loan; all her applications were denied. Looking for another means of financial assistance, the woman discovered Lawsuit Financial, a litigation funding company that promised "fast cash" with no obligation to repay the "lawsuit loan" if she lost her case.
Intrigued, she contacted a Lawsuit Financial consultant who answered all her questions. She applied for a lawsuit cash advance and was approved within 24 hours. Released from the daily financial pressures, the woman was able to wait out the long, legal process and obtain a fair settlement. Without the $5,000 cash advance from Lawsuit Financial, the woman may not have been able to pursue her case at all, or the financial pressure may have forced her to settle for much less than full value. Lawsuit funding enabled her to wait for fair compensation; Lawsuit Financial helped insure that the plaintiff was on an even playing field with the wrongdoer – the defendant's powerful insurance company.
Thousands of innocent victims are injured or die due to the negligence of someone else. These unfortunate events can result from an auto accident, medical malpractice, nursing home negligence, slip and fall, or product liability. Often times, the more serious the injury, the harder it will be for a plaintiff to withstand the litigation process. A seriously injured plaintiff, especially one who is out of work or requires around-the-clock care may be forced to settle too early for too little compensation in order to pay medical expenses, the mortgage, auto payments, and daily living expenses. A plaintiff represented by an attorney, is eligible for a "lawsuit loan," a non-recourse cash advance based on the potential value of his/her pending lawsuit. Unlike a traditional loan, litigation funding is not a loan in the true sense; it is a pre-settlement cash advance, as it is contingent upon the outcome of the case.
Litigation can be expensive, sometimes incredibly expensive. Lawsuit funding helps plaintiffs go the distance without being forced to accept anything less than a fair settlement. Many plaintiffs will be out of work for weeks, months, even years; they will not have the income during their recovery period. Litigation funding is sometimes their only access to cash; many victims do not have good credit and/or income to qualify them for a traditional loan. Traditional loans also require monthly payments which may be difficult for plaintiffs that are injured, disabled and without income for a short or extended period of time. By removing a plaintiff's financial burden, lawsuit funding enables a lawsuit to be resolved on its true merits.
Contrary to what the so-called "Citizens Against Lawsuit Abuse" groups want you to believe, litigation funding companies do not seek out consumers who have filed lawsuits and offer to pay them up-front money in exchange for a percentage of whatever award they may later receive in their lawsuit. Litigation funding companies do not prey on vulnerable citizens who are seriously injured and unable to work, with no financial support, and a desperate need for cash. They do not force plaintiffs to agree to unfair terms that ultimately result in the plaintiff giving up a big piece, if not all, of any award. A Lawsuit funding company only invests in cases at risk; it does not "encourage" an attorney to file a "frivolous" lawsuit because the chance of winning is highly unlikely. Why would a funding company assume risk in a "frivolous" case – the plaintiff owes nothing if he/she loses the case? Why would an attorney or a lawsuit funding company expend time and money in a case that is likely to be thrown out?
Lawsuit funding is not for everyone, but for many innocent victims it is the only hope pay their bills while maintaining their fight for fair compensation. Lawsuit Financial does not "lend" money; it invests in lawsuits. Yes, a plaintiff is required to potentially pay back a higher return than average on the advance, but remember the funding company takes the risk of complete or partial loss. The payback amount is clearly stated before the client signs any paperwork and repayment comes from the settlement, not upfront and not through monthly payments.
In our opinion, pros for litigation funding far outweigh the cons. A plaintiff can get access to the funds needed before receiving a settlement. Because a wealthy defense litigant – big business and insurance companies – can outspend the average citizen, lawsuit funding may be the only way to level the playing field. The only requirements when seeking lawsuit funding is to have an ongoing case and retain an attorney. Lawsuit funding helps achieve a larger settlement. Why? Because when a plaintiff is strapped for cash, he/she has a tendency to settle for less than the case value; accepting a low-ball offer from the insurance company. Lawsuit funding is the money needed now so a plaintiff can wait for the legal system to do its job.
If our readers have additional questions or concerns, they are encouraged to obtain free telephone advice, without obligation, toll free, at 1-877-377-SUIT.
Mark Bello has thirty-three years experience as a trial lawyer and twelve years as an underwriter and situational analyst in the lawsuit funding industry. He is the owner and founder of Lawsuit Financial Corporation which helps provide cash flow solutions and consulting when necessities of life funding is needed during litigation. Bello is a Justice Pac member of the American Association for Justice, Sustaining and Justice Pac member of the Michigan Association for Justice, Business Associate of the Florida, Tennessee, and Colorado Associations for Justice, a member of the American Bar Association, the State Bar of Michigan and the Injury Board.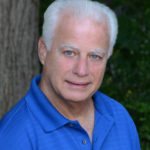 Experienced attorney, lawsuit funding expert, certified civil mediator, and award-winning author of the Zachary Blake Legal Thriller Series. The series features super-trial lawyer Zachary Blake handling "ripped from the headlines" legal and political issues of the day. The series currently consists of Betrayal of Faith, Betrayal of Justice, Betrayal in Blue, Betrayal in Black, and Betrayal High, with a sixth Zachary Blake novel due out later this year. To learn more about these topical social justice legal thrillers. please visit markmbello.com. Mark is a member of the State Bar of Michigan, a sustaining member of the Michigan Association for Justice, and a member of the American Association for Justice.