There is probably no greater pain a family can endure than the loss of a loved one, especially due to the negligence of someone else. While a wrongful death lawsuit allows the family to be compensated for damages, tort reform restricts those rights. What is this "tort" thing? Why does "it" need reforming? Why should you care?
Let me share one "Soldier's Story" and how tort reform repaid him for his dedication and service to help others.
On May 3, Jay Minter, an 85-year-old resident of the Claremore Veterans Center, died of complications after being scalded to death due to caretaker neglect and abuse. Minter sustained second-degree burns on approximately 50 percent of his body after he was left in a malfunctioning whirlpool by a nurse's aide. The medical staff tried to cover it up, but the truth came out during an investigation; the thermostat on the tub was not working.
Minter's family filed a wrongful death lawsuit; they fought for justice like Minter had done for his country. How was justice served? The family learned that this retired veteran's life was only worth $175,000. Why? Because of an Oklahoma law, passed in 2000, that restricted a victim's rights and set a $175,000 liability limit to protect government entities from being held accountable for their own negligence. Does anyone dispute that Mr. Minter's life is worth more than $175,000 to his family? I don't think so. However, that is all the family was entitled to receive. How would you feel if you were told that a loved ones life was only worth $175,000?
While negligence like this continues at an alarming rate, personal injury attorneys and victims' rights advocates continue to fight against tort reform. The American people are being misled to believe tort reform is necessary because of "frivolous lawsuits", but the truth is that litigation restrictions have suppressed meritorious claims and denied fair and just compensation to innocent victims, forcing taxpayers to ultimately foot the bill.
Tort reform quite simply is an initiative by big businesses to protect their profits at the expense of the taxpayers. The US Chamber of Commerce and tort reform advocates seek to take your rights away and protect businesses that wrongfully and negligently harm citizens. We are talking about innocent people – you father, mother, sister, brother, child, co-worker, boss, or classmate. Jay Minter is a victim of tort reform. Stella Leibeck is a victim of tort reform. Casey Feldman is a victim of the system. Why? Tort reformers spending taxpayer dollars trying to convince Americans that the system is broken and needs reform. It isn't until someone becomes a victim that they realize the real effects of tort reform.
The only benefit of tort reform is to line the pockets of greedy insurance companies and large corporations. There is nothing wrong with making a profit, but there is a lot wrong with making a profit while innocent victims are not being compensated for corporate negligence. There is a lot wrong when the US Chamber of Commerce and tort reformers fight against victim rights and in support of protecting dangerous business practices. Rather than focusing on accountability and increasing safety, the Chamber shifts the blame to plaintiffs and trial lawyers. Why? Because trial lawyers fight for safety, apparently, when business profits are more important. Because trial lawyers fight for the rights of innocent people.
No one thinks of the potential consequences when a proposal to limit the constitutional rights of the American people is being presented by multi-million dollar ad campaigns. Tort reform is a license to provide substandard care without consequences. What incentive do these corporate giants have to put safety first when its liability for damages is capped? And, when these wrongdoers escape accountability, do you know who pays? The innocent victims and the taxpayers!
Mr. Minter fought for our country! He fought for a better life for the American people. How does the pro-military and defense Republicans repay him? Valuing his life at $175,000! $175, 000! Why? Because Republican candidates say whatever is good for our big contributors is good for us. Tort reform worked against Minter's rights; don't let it happen to you, your father, mother, sister, brother, even a soldier fighting for your country. Isn't it time to be more focused on fixing the problems rather than bargaining away your rights? Don't let the "tort reform" candidates provide a bailout for guilty corporations, doctors and insurance companies. The 7th Amendment guarantees the right to jury trial in civil cases. I thought Republicans were strict constitutionalists; do we get to pick and choose which constitutional provisions we will be governed by?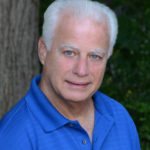 Experienced attorney, lawsuit funding expert, certified civil mediator, and award-winning author of the Zachary Blake Legal Thriller Series. The series features super-trial lawyer Zachary Blake handling "ripped from the headlines" legal and political issues of the day. The series currently consists of Betrayal of Faith, Betrayal of Justice, Betrayal in Blue, Betrayal in Black, and Betrayal High, with a sixth Zachary Blake novel due out later this year. To learn more about these topical social justice legal thrillers. please visit markmbello.com. Mark is a member of the State Bar of Michigan, a sustaining member of the Michigan Association for Justice, and a member of the American Association for Justice.