In "Groundhog Day" fashion, it seems not a day passes and bam, you can go on the Internet and find an article about tort reform. For instance:
In April, Gov. Mary Fallin of Oklahoma signed three major pieces of tort reform legislation to law. The bill placed a cap on non-economic damages at $350,000, eliminating joint and several liability and lump-sum payments.
On June 14, 2011, the South Carolina Fairness in Civil Justice Act of 2011 which was signed into law. The Act will become effective on January 1, 2012, making significant changes to the law concerning punitive damage awards in South Carolina. Generally, under the Act, no award of punitive damages may exceed the greater of three times the compensatory damage awarded to each plaintiff or the sum of $500,000.00.
Also in June, Tennessee Gov. Bill Haslam signed the Tennessee Civil Justice Act of 2011 goes into effect Oct. 1. The act places caps on non-economic and punitive damages in certain lawsuits, including car accidents, medical malpractice, and products liability. Non-economic damage awards for an injured party may not exceed $750,000.
On September 29, Wisconsin Governor Scott Walker, called the Wisconsin State Legislature into special session to consider a list of bills, including four tort reform measures, intended to promote job growth. One bill on the agenda included providing immunity to drug and medical device makers if the product had FDA approval.
On October 4, the American Medical Association (AMA) and 98 other medical groups appealed to adopt tort reform as part of an effort to reduce the federal deficit and save taxpayer dollars. Doctors are asking for a $250,000 cap on non-economic damages.
Yesterday, I found an article while perusing the Internet. It is dated almost one year ago, but a statement by the president and chief executive of the US Chamber of Commerce caught my eye. Thomas Donohue, hypocrite of hypocrites, the Chamber president who leads the charge for tort reform, the guy who is principally responsible for a concerted campaign to restrict access to the civil justice system all over the country, the guy behind the phony "frivolous lawsuits", "lawsuit abuse" and "jackpot justice" slogans, the guy who purchases judicial elections, the guy who publicly vilified and ridiculed a gentle, seriously injured, octogenarian for having the audacity to sue McDonalds after she suffered third degree burns from scalding hot coffee said this about President Obama's health care and financial regulation reform:

"Litigation is one of our most powerful tools for making sure that federal agencies follow the law and are held accountable."
This is from the leader of anti-consumer, pro-big business outfit that has been pushing for local and national tort reform forever. Unfortunately, in the world of Tom Donohue and his cronies, what's good for the goose is not good for the gander. Put another way, what is perfectly OK for the Chamber (or "business") to do (file suit when you feel you have been wronged and let the justice system handle the litigation without outside interference or influence) is not, (in Tom Donohue's world), OK for an ordinary citizen who has been seriously injured by corporate negligence. Capping punitive damages will only encourage corporations to sell profitable, but defective products. Why not stop the reasons for being sued? Why not make safer products? Why not have safer operating rooms? Why limit lawsuits filed by innocent victims due to negligent wrongdoings? Why not fix the problem rather than restricting recovery and court access to victims?
Tort reform has a perverse effect of bloating federal government and penalizing taxpayers through government assistance; it limits a plaintiff's rights and shifts responsibility from the private sector to the taxpayer. The real effect of tort reform is in the form of increased taxes for assuming the burden of the wrongdoers. Is this what the American people want?
Am I the only one that finds it interesting that most Republicans support the death penalty, but don't like punitive damages? How can you rationalize putting a man to death for committing a crime, but not allow the family of his victims to be fairly compensated? Tort reform actually affects real people with real claims; the innocent victims left on the side of the road, permanently disabled, or living without a loved one due to the negligence of someone else. The only real way to reduce lawsuits is to reduce negligence. Now, that is a novel idea; why not embrace that, Tom?
As a pro-justice advocate, Lawsuit Financial supports the Chamber in their pursuit of a trial on their issues; we prefer "bottom up" solutions (which already exist in our civil justice system); litigation is businesses' and citizens' "most powerful tool" for assuring equality for those who have wrongs to right, real or perceived. If the Chamber pursues this litigation and it is found to be "frivolous" and fails, the Chamber should be responsible for all of the costs of the litigation and should be sanctioned, severely for wasting the taxpayers' money.
The Chamber's version of tort reform has always been "top down" reform; it seeks to restrict citizen awards against big business by placing damage "caps" on serious lawsuits and places the reins of justice in the hands of the US Chamber of Commerce and other muscled, special interest groups. The bottom line is our freedom is being hi-jacked. Every concerned American should contact their local and state representatives to stop these heinous acts.
Mark Bello has thirty-three years experience as a trial lawyer and twelve years as an underwriter and situational analyst in the lawsuit funding industry. He is the owner and founder of Lawsuit Financial Corporation which helps provide legal finance cash flow solutions and consulting when necessities of life litigation funding is needed by plaintiffs involved in pending, personal injury litigation. Bello is a Justice Pac member of the American Association for Justice, Sustaining and Justice Pac member of the Michigan Association for Justice, Business Associate of the Florida, Tennessee, and Colorado Associations for Justice, a member of the American Bar Association, the State Bar of Michigan and the Injury Board.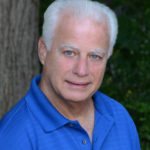 Experienced attorney, lawsuit funding expert, certified civil mediator, and award-winning author of the Zachary Blake Legal Thriller Series. The series features super-trial lawyer Zachary Blake handling "ripped from the headlines" legal and political issues of the day. The series currently consists of Betrayal of Faith, Betrayal of Justice, Betrayal in Blue, Betrayal in Black, and Betrayal High, with a sixth Zachary Blake novel due out later this year. To learn more about these topical social justice legal thrillers. please visit markmbello.com. Mark is a member of the State Bar of Michigan, a sustaining member of the Michigan Association for Justice, and a member of the American Association for Justice.