A new law that goes into effect in New York tomorrow (August 14, 2019) will vastly expand the ability for survivors of child sex abuse to bring justice against their perpetrators and the institutions that protected them.
The Child Victims Act (CVA) was signed into law in February. The new law changes the statute of limitations to give sexual abuse survivors until age 55 (previously age 23) to bring civil lawsuits and age 28 to file criminal charges) against abuses and institutions. However, The CVA also eliminates the civil statute of limitations for one year, effective tomorrow.
This "window of justice" means that adult survivors of child sexual abuse will have one year in which to file a civil lawsuit against their abusers, including public and private institutions – despite how long ago the abuse occurred. It gives survivors a chance for their voices to be heard in the justice system, to hold their perpetrator accountable, to begin healing, and to do something to protect children in the future.
While there should never be a statute of limitations for child sexual abuse, New York is at least taking a step in the right direction. I applaud the legislators of New York for supporting this bill and for Governor Cuomo for signing it into law. However, we should not forget the victims. None of this would have been possible without the support of courageous survivors.
While it is encouraging that so many survivors can now feel that they have a powerful voice, the culture must change. Sexual assault affects everyone–survivors, family, friends, loved ones. We can all raise awareness; we can all use our voice to support an end to sexual abuse.
That is precisely what I intended with my first novel, Betrayal of Faith. This award-winning legal thriller is dedicated to survivors of abuse and the lawyers and advocates who fight for the justice these victims deserve.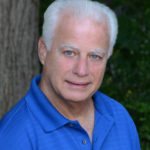 Experienced attorney, lawsuit funding expert, certified civil mediator, and award-winning author of the Zachary Blake Legal Thriller Series. The series features super-trial lawyer Zachary Blake handling "ripped from the headlines" legal and political issues of the day. The series currently consists of Betrayal of Faith, Betrayal of Justice, Betrayal in Blue, Betrayal in Black, and Betrayal High, with a sixth Zachary Blake novel due out later this year. To learn more about these topical social justice legal thrillers. please visit markmbello.com. Mark is a member of the State Bar of Michigan, a sustaining member of the Michigan Association for Justice, and a member of the American Association for Justice.