According to reports, a man crossed the Rio Grande river to the U.S. with his 23-month old daughter. He placed her on the bank to go back for his wife. However, the child jumped in after him. The man tried to rescue her, but both were swept away by the current.
The family was fleeing poverty in El Salvador and had secured a humanitarian visa in Mexico, according to the journalist who took the photo. After spending two months in a migrant camp waiting to apply for asylum in the U.S., they decided to try to cross the border.
After this latest tragic incident, President Trump blamed current U.S. immigration laws for the deaths. When he was asked how he felt about the photo of the dead father and daughter, the president replied, "I hate it."
"I know it could stop immediately if the Democrats change the law. They have to change the laws," Trump said, adding, "and then that father, who probably was this wonderful guy, with his daughter — things like that wouldn't happen." He further said that conditions at the border prove he was right to say America has an immigration crisis.
"How could President Trump look at this picture and not understand that these are human beings fleeing violence and persecution, willing to risk a perilous, sometimes failed journey in search of a better life," said Senator Chuck Schumer, D-N.Y., addressing the Senate floor
(Photo by Julia Le Duc, a journalist for the Mexican newspaper La Jornada).
Have we become desensitized to these types of events? Do you find this photo and the reality of this photo as disturbing as I do?! Even though our president seems desensitized, we must continue to voice our discontent. We must remember that the U.S. is a country founded by immigrants. Colonists first arrived at our shores in the 16th and 17th centuries. They, too, came to America to seek safety and refuge from war, violence, poverty, and natural disasters. So, why can't their descendants find a sensible way to allow today's immigrant 'colonists' to stay and contribute to our country?
American greatness is achieved when our citizens welcome people to our shores, not when we turn our backs on them. Instead of building walls and slamming doors, we need to provide a helping hand, craft an immigration process that recognizes the hardships and contributions of people coming to the U.S. We need a clear path for those seeking citizenship. It is time for Congress and the president to come together to repair our outdated and broken immigration policies.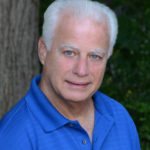 Experienced attorney, lawsuit funding expert, certified civil mediator, and award-winning author of the Zachary Blake Legal Thriller Series. The series features super-trial lawyer Zachary Blake handling "ripped from the headlines" legal and political issues of the day. The series currently consists of Betrayal of Faith, Betrayal of Justice, Betrayal in Blue, Betrayal in Black, and Betrayal High, with a sixth Zachary Blake novel due out later this year. To learn more about these topical social justice legal thrillers. please visit markmbello.com. Mark is a member of the State Bar of Michigan, a sustaining member of the Michigan Association for Justice, and a member of the American Association for Justice.