Powerful, damaging winds were a known threat several days before and during the minutes leading up to the Indianapolis State Fair stage collapse. The potential for severe weather had been known since as early as the Thursday before the tragedy. Forecasters addressed the severe weather threat in greater detail early on the day of the tragic accident. As a line of strong thunderstorms moved closer to Indianapolis, a severe thunderstorm warning with wind gusts up to 60 mph was issued.
The National Weather Service (NWS) told fair officials as early as 7 p.m. that a thunderstorm would be in the area of the fairgrounds between 9 p.m. and 9:30 p.m. and that the storm would have heavy rain, lightning, strong winds and hail of up to 2 inches. It wasn't until 8:45 that a concert official announced to attendees that severe weather was moving in, and told attendees how and where to seek shelter. The stage collapsed at 8:49 p.m., four minutes after the announcement from the stage. Fair officials have called the storm a 'chance' event; does this seem like a fluke to you…a chance occurrence?
Let's run through this again. For days, forecasters were predicting a severe thunderstorm with heavy winds and lightning. The fair is an outdoor event. The stage was a temporary structure made of metal. The NWS issued early warnings of the approaching storm. Lightning within 10 miles should have been enough reason to evacuate the attendees. Why did fair officials not have an evacuation plan in place?
Why did fair officials believe they could "ride out the storm"? Did these decision makers really think the storm was going to bypass the event? One can only conclude that the day's profits were determined to have priority over public/customer safety. They were wrong; several people were injured and some paid the ultimate price.
Meteorologist, Tim Ballisty believes that there are important lessons to be learned from this tragedy:
"…we should all be weather aware, especially when outdoors; taking the necessary precautions in advance of approaching severe weather. Knowledge is power. When attending an outdoor event, find out the weather forecast for the day beforehand and monitor the sky. Don't just leave the decision making to event officials. Use your common sense and take matters into your own hands. If you don't feel safe, do something about it. Seek safety and look after the well-being of your friends, family and others around you."
I agree with him; it is good advice. We should be vigilant and protect ourselves at all times. Ballisty's comments, though, seem to place more burdens on an innocent public than on Fair officials who, with years of outdoor event experience, should, absolutely, know better. Hopefully, when the investigation is completed, recommendations for how the Indianapolis State Fair (and all fairs) handles big events, or changes in the law that regulates Fair officials, will be implemented, and tragedies like this one never happen again.
Mark Bello has thirty-three years experience as a trial lawyer and twelve years as an underwriter and situational analyst in the lawsuit funding industry. He is the owner and founder of Lawsuit Financial Corporation which helps provide legal finance cash flow solutions and consulting when necessities of life litigation funding is needed by plaintiffs involved in pending, personal injury litigation. Bello is a Justice Pac member of the American Association for Justice, Sustaining and Justice Pac member of the Michigan Association for Justice, Business Associate of the Florida, Tennessee, and Colorado Associations for Justice, a member of the American Bar Association as well as their ABA Advisory Committee, the State Bar of Michigan and the Injury Board.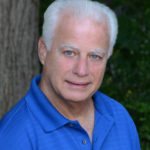 Experienced attorney, lawsuit funding expert, certified civil mediator, and award-winning author of the Zachary Blake Legal Thriller Series. The series features super-trial lawyer Zachary Blake handling "ripped from the headlines" legal and political issues of the day. The series currently consists of Betrayal of Faith, Betrayal of Justice, Betrayal in Blue, Betrayal in Black, and Betrayal High, with a sixth Zachary Blake novel due out later this year. To learn more about these topical social justice legal thrillers. please visit markmbello.com. Mark is a member of the State Bar of Michigan, a sustaining member of the Michigan Association for Justice, and a member of the American Association for Justice.