As our children grow up, we teach them about safety, including the dangers of electricity:
Don't go near downed power lines.
Seek shelter whenever thunder or lightening is present.
Don't swim during electrical storms.
Always unplug appliances by the plug, not the cord.
Never touch frayed or damaged electrical cords.
Keep all electrical appliances away from water.
Never touch electrical appliances or outlets with wet hands.
Never put your finger or an object into an electrical outlet.
But, how many of you have ever told your child(ren) to never retrieve a golf ball from a little pond of water on the miniature golf course?
A New York family of four was vacationing at a Florida resort. One afternoon, while the family was playing a round of miniature golf at the resort, an 11-year-old the girl tried to retrieve her ball that landed in a two-foot deep pond. As soon as she touched the water, the child was electrocuted. The electric charge was caused by a faulty pump connected to the wrong electrical breakers powering a fountain in a pond on the course.
An investigation revealed that resort staff members, who were unlicensed electricians, replaced the pond's electrical breakers with non-GFI breakers causing the water to become electrically charged and electrocuting the child. GFI breakers are required to do one thing – prevent electrocutions. Because non-GFI breakers were used, the water features at the miniature golf course were constantly charged with electricity; anyone near the pond was at risk.
"Orange Lake Resort holds the safety and well-being of our guests and employees as our top priority and concern," said Stacey Sutherland, a spokeswoman for the resort, yet the resort staff failed to hire a licensed electrician to repair and replace the pump and breakers. "This is all about saving money, doing it on the cheap, cutting corners, and it cost this little girl her life," said Ira Leesfield, attorney for the victim's family.
Lawsuits send a strong message that it is financially unwise to cut corners or ignore safety concerns. Orange Lake Resort, what is more cost-effective now – hiring a licensed electrician who is an expert and repairing and replacing electrical pumps and breakers or paying this family for the wrongful death of a child?
Mark Bello has thirty-five years experience as a trial lawyer and thirteen years as an underwriter and situational analyst in the lawsuit funding industry. He is the owner and founder of Lawsuit Financial Corporation which helps provide legal finance cash flow solutions and consulting when necessities of life litigation funding is needed by a plaintiff involved in pending, personal injury, litigation. Bello is a Justice Pac member of the American Association for Justice, Sustaining and Justice Pac member of the Michigan Association for Justice, Member of Public Justice and Public Citizen, Business Associate of the Florida, Mississippi, Connecticut, Texas, and Tennessee Associations for Justice, and Consumers Attorneys of California, member of the American Bar Association, the State Bar of Michigan and the Injury Board.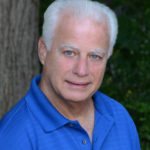 Experienced attorney, lawsuit funding expert, certified civil mediator, and award-winning author of the Zachary Blake Legal Thriller Series. The series features super-trial lawyer Zachary Blake handling "ripped from the headlines" legal and political issues of the day. The series currently consists of Betrayal of Faith, Betrayal of Justice, Betrayal in Blue, Betrayal in Black, and Betrayal High, with a sixth Zachary Blake novel due out later this year. To learn more about these topical social justice legal thrillers. please visit markmbello.com. Mark is a member of the State Bar of Michigan, a sustaining member of the Michigan Association for Justice, and a member of the American Association for Justice.