An investigation is underway in the death of a 30-year-old man who participated in the Fort Worth Mud Run last weekend. A Mud Run is a race with various obstacles such as rope climbing and crawling through tunnels — involving water and mud. There were approximately 4,000 participants. All runners were required to sign a consent and waiver before participating; runners under 18 required a waiver signed by an adult and had to be accompanied by an adult during the race. By signing the forms, participants agreed to assume risks of personal injury and not hold the parties mentioned in the forms responsible for loss or damage including death.
One of the first obstacles the man faced was a 150-foot swim across the Trinity River. It wasn't until the man failed to appear at the end of the race that family and friend contacted authorities. A dive team found his body the following morning.
It is still unclear how the man died. A person trainer said the man was athletic and strong enough to pull himself from the water. What went wrong? Did he become trampled by other participants? Did he panic or did someone else panic and pull him down? Did the man suffer from an unknown medical condition? The investigation and an autopsy report are underway.
Lurking in everyone's mind is whether there were safety checks in place? Race officials said there were two lifeguards on a floating platform and one at each end of the river and there was an emergency medical team present. Was that enough with 4,000 participants?
"We work closely with local authorities to ensure we meet or exceed all of the necessary requirements for safety," officials said. "In addition we make multiple announcements prior to the race, during the registration process and prior to the start of each wave regarding safety and encourage all participants to either skip or choose the alternate route should they feel unsure or feel that they cannot complete an obstacle."
Event organizers said that during the 14 years since they have staged the event, no participant has ever died. But, other Mud Run events have not been so lucky. Two participants in a Kansas City, Missouri run died last July and more than a dozen other racers were hospitalized due to the extreme heat. On the same weekend, a 21-year-old was paralyzed from the chest down after diving into a mud pit at race in Genesee Township, Mich. This leads to several questions. Are Mud Runs safe? Is there someone physically checking the course and obstacles? Should there be stricter guidelines? Should event organizers be doing more to ensure that risk factors or minimized?
Despite safety measures, there will always be inherent risks associated with participating in a Mud Run just like a triathlon or any other race. The most common emergencies are the risk of a heart attack or heat exhaustion. Always make sure you are physically able to perform in the event; schedule a physical with your doctor. Drink plenty of water to stay hydrated and avoid heat exhaustion.
Have you done a mud run or obstacle race? Did you experience safety concerns at the event? What safety tips do you have to share with others?
Mark Bello has thirty-five years experience as a trial lawyer and thirteen years as an underwriter and situational analyst in the lawsuit funding industry. He is the owner and founder of Lawsuit Financial Corporation which helps provide legal finance cash flow solutions and consulting when necessities of life litigation funding is needed by a plaintiff involved in pending, personal injury, litigation. Bello is a Justice Pac member of the American Association for Justice, Sustaining and Justice Pac member of the Michigan Association for Justice, Business Associate of the Florida, Mississippi, Connecticut, Texas, and Tennessee Associations for Justice, and Consumers Attorneys of California, member of the American Bar Association, the State Bar of Michigan and the Injury Board.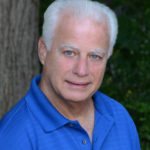 Experienced attorney, lawsuit funding expert, certified civil mediator, and award-winning author of the Zachary Blake Legal Thriller Series. The series features super-trial lawyer Zachary Blake handling "ripped from the headlines" legal and political issues of the day. The series currently consists of Betrayal of Faith, Betrayal of Justice, Betrayal in Blue, Betrayal in Black, and Betrayal High, with a sixth Zachary Blake novel due out later this year. To learn more about these topical social justice legal thrillers. please visit markmbello.com. Mark is a member of the State Bar of Michigan, a sustaining member of the Michigan Association for Justice, and a member of the American Association for Justice.