An Arizona mother of four received a hand-delivered letter from a lawyer prohibiting her from entering eight Phoenix-area McDonald's. She believes the letter resulted from allegations that she discovered antibiotic-resistant Staph or MRSA, known to cause potentially life-threatening infections in a local McDonald's PlayPlace.
The woman has been on a national crusade to educate parents about the hidden dangers in fast food play areas and to spur legislation that would require regular, consistent cleaning and safety checks at these facilities. Her mission began last spring after she followed her toddler through an Arizona McDonald's playground and was disgusted by the filth, grime, rotting food, matted hair, Graffiti and abandoned Band-Aids. She complained to a McDonald's manager about unsanitary conditions, but when she returned a few days later nothing had changed. After numerous complaints went unheeded, she posted a video of the facility on YouTube. She also swabbed the play area and sent her samples to a lab for testing; the results were shocking.
Intent on proving this is not an isolated problem the woman has been mixing family vacations with her play area inspections. She videotapes conditions and swabs the areas microbial testing. Potentially dangerous pathogens including those that can cause meningitis, sepsis, hair, scalp and skin infections, abscesses, gastrointestinal disease/infection, nausea and vomiting, diarrhea, food borne illness and more have been found in McDonald's, Burger King, Chuck E. Cheese's, and numerous other restaurants. Other concerned parents, and in some cases not parents, have joined her crusade it testing these "playgrounds."
We will never live in a germ-free world; germs are everywhere and hand washing is an important safeguard. But, what has been found are very high counts of bacteria, and that means these places are not cleaned properly, regularly, or not cleaned at all.
A spokesperson for the Center of Disease Control said that the federal agency would not get involved unless called in by state officials concerned about a major disease breakout. Too late at that point, don't you think? Once again, McDonald's puts safety last; it is ignoring obvious health risks to young children. The company is willing to take the calculated gamble that no one will become seriously injured or ill; no one will file a lawsuit. The company brain trust must also assume that if someone does get sick and does sue, the cost of litigation and compensation is less than the cost of correcting the problem. Corporate profits, corporate greed triumphs over safety concerns; this is a common thread in corporate decision making. Customers have a right to expect that these indoor play areas be free of contamination and broken parts Our children should be able to play in an area design for just that without worrying about getting hurt or getting sick. Didn't McDonald's learn from its many "Hot Coffee" cases (yes, there were multiple cases of scalding hot coffee causing serious burns at McDonald's, not just one)? Do company executives wish to continue their long-standing policy of profits over safety? Are they willing to risk more lawsuits and more serious injuries, this time, to our young children?
Corporate America must be held accountable for its callous disregard for safety, for its carelessness and/or negligence. Conservative legislators at the state and federal levels need to stop protecting these corporate wrongdoers. They, and we, must put an end to the concept profits over people. To draw attention to the issue and push for legislation mandating stricter standards for play areas, the nonprofit group, Kids Play Safe was formed. You can help by contacting your elected officials to let them know you would support regulation related to cleaning and maintenance of indoor play areas. Until there are regulations in place requiring these restaurants with indoor "playgrounds" to sanitize, disinfect, and maintain their equipment on a regular basis, parents might want to avoid them. Regulations need to be enacted to prevent child endangerment in these environments. It seems that lawsuits are the only way to shake these corporate wrongdoers up; when it hits them in the pocketbook, safety will become a priority. My message to McDonald's? "Wake up and smell the coffee."
Mark Bello has thirty-three years experience as a trial lawyer and twelve years as an underwriter and situational analyst in the lawsuit funding industry. He is the owner and founder of Lawsuit Financial Corporation which helps provide cash flow solutions and consulting when necessities of life funding is needed during litigation. Bello is a Justice Pac member of the American Association for Justice, Sustaining and Justice Pac member of the Michigan Association for Justice, Business Associate of the Florida, Tennessee, and Colorado Associations for Justice, a member of the American Bar Association, the State Bar of Michigan and the Injury Board.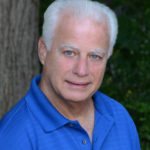 Experienced attorney, lawsuit funding expert, certified civil mediator, and award-winning author of the Zachary Blake Legal Thriller Series. The series features super-trial lawyer Zachary Blake handling "ripped from the headlines" legal and political issues of the day. The series currently consists of Betrayal of Faith, Betrayal of Justice, Betrayal in Blue, Betrayal in Black, and Betrayal High, with a sixth Zachary Blake novel due out later this year. To learn more about these topical social justice legal thrillers. please visit markmbello.com. Mark is a member of the State Bar of Michigan, a sustaining member of the Michigan Association for Justice, and a member of the American Association for Justice.