Workers have begun removing the wreckage from the stage that collapsed at the Indiana State Fair. The rigging will be moved to a warehouse for further investigations to determine with the stage collapsed on August 13. Seven people were killed and over 40 injured – some hospitalized for weeks, others facing a lifetime of special care. Compensation for the seriously injured and families of deceased victims will likely take several months, if not longer as Indiana State Rep. Ed DeLaney (D) seeks to overturn the state's $5 million liability to provide what he calls "full and fair damages" to the victims and their families.
Under Indiana law, the liability cap for government entities is $700,000 per victim. Additionally, in an event such as the stage collapse, where there were multiple deaths and more than four dozen seriously injured victims, the law also caps the state's liability at a combined total of $5 million. That means that if the families of the seven people killed receive the maximum compensation allowed under the law, those payouts alone will total $4.9 million leaving only $100,000 to be split among more than the 40 injured. Some victims have already exceeded $100,000 in medical bills.
Victims and their families are free to decline payment by the State and attempt to sue, but Republican Governor Mitch Daniels warns that those who decline to settle may wait years and then get nothing. Governor Daniels says these victims should settle and "get on with life." Difficult for the seven who died under the debris, don't you think Governor? Easy for you to say and quite a heartless comment for a Governor to make just a few short months after the disaster.
Even victims with health insurance will be left with very little or nothing, after insurance companies recover from the settlement some or all of what they paid for care. Additionally, some health insurance policies have a lifetime cap which can quickly be dissolved if a person suffers a serious, permanent injury that requires ongoing care.
How do these victims survive financially, Governor Daniels? When these innocent victims can't pay their bills whom is left with the burden? Pro-business politicians and the U.S. Chamber of Commerce would have you believe that tort reform saves taxpayer dollars. In reality, it is a corporate bailout at the expense of the taxpayers. If the corporations, or, in this case, the state of Indiana, does not pay fair compensation to the victims, who pays the difference? Why…the taxpayers…of course. Liability caps have the perverse effect of bloating federal government and penalizing taxpayers through government assistance; they limit a plaintiff's rights and shift responsibility from the private sector to the taxpayer. Shielding corporations and government entities from liability or damages is not a solution, improving safety is; saving lives is, preventing injury is, holding those responsible accountable for their actions is. Lawsuits and full and fair compensation accomplishes that; tort reform does not; it has, in fact, the opposite effect. If wrongdoers are held fully accountable, what is left to deter wrongful conduct?
What is the State of Indiana doing to ensure fairgoer safety in 2012? Unfortunately, nothing! Officials announced they will not be implementing any safety changes for the 2012 state fair because it is too early to make changes without knowing the cause of the fatal collapse and who is to blame. The final investigative reports will not be available until April 2012. Shouldn't they be looking at those parts of the report that have been completed and begin preparing for any potential problems with the next state fair? Aren't there policies and procedures that need to be reconsidered? Is "Fair safety" a top priority of Indiana lawmakers? The longer the investigation takes, the longer the families will have to wait for answers and for justice. And, delays quite possibly will mean that necessary safety corrections cannot be implemented in time for the 2012 fair. Meanwhile, the victims of this tragic accident languish.
Lawsuits are the number one safety enforcement tool in America; they are pivotal in bringing about necessary change. While big business and the Chamber spend millions blaming the lawyers who fight for your safety, lawsuits serve a crucial purpose to improve safety. While tort reform efforts weaken the ability of our civil justice system to enforce safety standards, the trial lawyers are out there, every day, fighting to strengthen those standards. Isn't it time corporate America and the U.S. Chamber of Commerce spent its money on improving safety rather than on attacking lawyers and seriously injured citizens to increase its already obscene corporate profits? Isn't it time for all of us to stand up for safety and justice?
Corporations and the U.S. Chamber: Stop lying to the American people. Use your power and money to improve safety rather than to reduce compensation to victims. Your money will be better spent and have the same effect; improving safety will reduce incidents and reduce litigation over those incidents. Citizens: Use your voice and your vote. Tell your state legislators to stand up for justice, stand up for safety, stand up for injury prevention, and stand up for holding the wrongdoers accountable for their actions. Stand up against tort reform.
Mark Bello has thirty-three years experience as a trial lawyer and twelve years as an underwriter and situational analyst in the lawsuit funding industry. He is the owner and founder of Lawsuit Financial Corporation which helps provide cash flow solutions and consulting when necessities of life funding is needed during litigation. Bello is a Justice Pac member of the American Association for Justice, Sustaining and Justice Pac member of the Michigan Association for Justice, Business Associate of the Florida, Tennessee, and Colorado Associations for Justice, a member of the American Bar Association, the State Bar of Michigan and the Injury Board.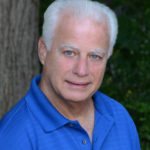 Experienced attorney, lawsuit funding expert, certified civil mediator, and award-winning author of the Zachary Blake Legal Thriller Series. The series features super-trial lawyer Zachary Blake handling "ripped from the headlines" legal and political issues of the day. The series currently consists of Betrayal of Faith, Betrayal of Justice, Betrayal in Blue, Betrayal in Black, and Betrayal High, with a sixth Zachary Blake novel due out later this year. To learn more about these topical social justice legal thrillers. please visit markmbello.com. Mark is a member of the State Bar of Michigan, a sustaining member of the Michigan Association for Justice, and a member of the American Association for Justice.