There is nothing like grilling especially in the summer, but many forget to practice safe grilling habits. When this happens the results could be serious or deadly.
In mid-December, ESPN SportsCenter co-anchor, Hannah Storm was preparing dinner for her family when she noticed the flame on their grill had gone out. Attempting to remedy the problem, she turned off the gas, but when she reignited it, it exploded. The explosion was so powerful that it blew the doors of the grill. The terrifying accident left Storm with first- and second-degree burns on her hands, neck and face. She lost her eyebrows, eyelashes and some of the hair on her head.
Now Storm shares her personal experience with others as part of a joint effort with the National Fire Protection Association to present a series of home fire safety tips. According to the National Fire Protection Association, when grilling remember that if the flame goes out, immediately turn off the gas and the grill, then wait at least 15 minutes before trying to re-light it. Storm says this simple, yet common mistake is what led to her burn accident. The program includes an interactive website – driveithome.org – with weekly practice tips and features engaging videos."
Here are other safety tips presented by the NFPA>
Read the owner's manual carefully before using grill. Make sure you assemble it correctly and follow the instructions exactly.
Always grill outside in a well-ventilated area, away from high traffic areas.
Check for gas grill leaks before lighting. A small amount of soapy water can be applied to the fuel line to check for gas leaks. If you see bubbles, there's a leak
Make sure the grill is placed on a flat, stable surface.
Never leave a lit grill unattended, especially when children are nearby.
Use long-handled utensils made for grilling.
If using a gas grill, check connectors and tubes to make sure there are no leaks or blockages.
Keep a fire extinguisher handy.
A clean grill is a safe grill. Remove built up grease on grates and at the bottom of the grill to prevent flare-ups.
Store propane tanks properly. Keep your tanks upright and in a cool location, away from the hot summer sun.
Knowing the risks and how to reduce them is the secret to safe grilling. Now, let the grilling begin.
Mark Bello has thirty-six years experience as a trial lawyer and fourteen years as an underwriter and situational analyst in the lawsuit funding industry. He is the owner and founder of Lawsuit Financial Corporation which helps provide cash flow solutions and consulting when necessities of life litigation funding is needed by a plaintiff involved in pending, personal injury, litigation. Bello is a Justice Pac member of the American Association for Justice, Sustaining and Justice Pac member of the Michigan Association for Justice, Member of Public Justice, Public Citizen, the American Bar Association, the State Bar of Michigan and the Injury Board.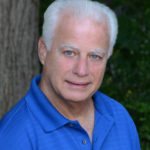 Experienced attorney, lawsuit funding expert, certified civil mediator, and award-winning author of the Zachary Blake Legal Thriller Series. The series features super-trial lawyer Zachary Blake handling "ripped from the headlines" legal and political issues of the day. The series currently consists of Betrayal of Faith, Betrayal of Justice, Betrayal in Blue, Betrayal in Black, and Betrayal High, with a sixth Zachary Blake novel due out later this year. To learn more about these topical social justice legal thrillers. please visit markmbello.com. Mark is a member of the State Bar of Michigan, a sustaining member of the Michigan Association for Justice, and a member of the American Association for Justice.