Donald Krupinski, 76, is a retired truck driver and contractor. He loved to golf, dance, and fix things around the house. He cut the grass and shoveled the snow. Staying active was a daily ritual. Today, he can no longer participate in any of those activities. Both of his legs were amputated following a freak accident at the Costco gas station.
On June 2, 2011, as cars waited in six lines, Krupinski, who was parked at a forward gas pump, was walking behind his own vehicle to access the pump. Without warning, a man in a vehicle three cars behind Krupinski accidentally pressed the gas pedal, causing a chain reaction that pinned Krupinski between the back of his own car and the front of the car parked behind him at the rear pump. The impact pushed Krupinski's car at least 25 feet, he said.
Mr. Krupinski was transported to an area hospital where one leg was amputated above the knee the next day. The second leg was amputated nearly three years later after more than 20 surgeries could not repair it sufficiently. Although he can walk occasionally with the help of prosthetics and canes, Krupinski is mostly bound to a wheelchair. Krupinski filed a lawsuit against the negligent driver, and the driver's wife, who owned the car. He reached an undisclosed settlement with the couple and the insurance company; his medical expenses are paid for his lifetime. Krupinski also filed a claim against Costco Wholesale Corporation claiming the gas station was negligently designed such that it created an unreasonable risk of harm. The lawsuit contends that with some minor and inexpensive design changes at the outset, Costco's gas stations could have easily guarded against his injuries, those suffered by others, and injuries others will suffer in the future. An expert witness for Costco's admitted in testimony its "possible" 10 similar accidents could occur in the next year, according to Krupinski's attorneys.
Costco won a dismissal in 2014, which was upheld by the state Court of Appeals. The court ruled the gas facility's design is not defective, and that Krupinski was aware or should have been aware of the hazard and foreseen the danger because it was "open and obvious." Krupinski's attorneys contend that Costco was putting profits over safety and did foresee the possibility of such an accident, which was evident by the fact that the company protected its pumps with curbs and posts but did nothing to protect people.
Common law says gas station owners and operators have a legal obligation, or duty of care, to protect their customers from undue harm. This means they are bound by law to protect customers from foreseeable harm that should be known as part of this type of business. When a foreseeable harm exists and a gas station owner fails to eliminate that harm, which ultimately results in a customer's injuries, the gas station owner has violated his legal duty of care. But, the open and obvious doctrine is an exception to that rule, which over the past decade has entered into Michigan's legal system with vengeance.
Michigan is a comparative negligence state. A judge or jury will assign what percentage each party is at fault and damages will be paid out accordingly. In this case for example, a court might decide that Costco was only 60 percent at fault and that Mr. Krupinski was 40 percent at fault. That means Costco might be liable for only 60 percent of the total damages awarded to Krupinski. Yet, the Republican Supreme Court majority has slowly expanded the "open and obvious" defense and seriously injured people are paying a huge price. Unlike comparative negligence, a fair comparison of fault, "open and obvious" completely abrogates a defendant's duty to act safely in premises liability cases.
The test to determine if a danger is "open and obvious" is whether a person of "average intelligence" would have been able to discover the danger and the risk presented upon casual inspection. Because the test is objective, the court "looks not to whether plaintiff should have known that the condition was hazardous, but to whether a reasonable person in his position would foresee the danger."
Mr. Krupinski, apparently wiser than many pro-business, anti-citizen, judges, was incredulous about the court's decision suggesting the application of "open & obvious" to the facts and circumstances of his case. "How the heck am I going to know what a car three cars down from me is going to do?" he asked. Wouldn't it be refreshing if a common sense quote like that found its place in current Michigan jurisprudence? Krupinski contends that a jury should be able to listen to both sides and weigh the facts in the case and opinions of experts on both sides, compare fault, and render a verdict. Common sense, isn't it?
Forget that Michigan is a comparative negligence state. In premises cases, the courts are basically saying that only the plaintiff's negligence counts. The defendant can be negligent as hell and it doesn't count. For Krupinski, it is also about how Costco treats one of its loyal customers; he visited the site 387 times over more than five years. Krupinski's attorney recently filed an application for appeal to the Supreme Court. We will be watching this case as it unfolds.
In the meantime, Michigan residents should be outraged at the injustice of the "open & obvious" standard. What can you do? Contact your state representative and state senator and ask them to sponsor a bill to make premises liability law fair for Michigan citizens by declaring that "open & obvious" should be used only as a method of determining comparative negligence. Ask your elected officials to reinstate the application of straight comparative negligence to premises liability litigation.
Mark Bello is the CEO and General Counsel of Lawsuit Financial Corporation, a pro-justice lawsuit funding company.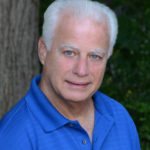 Experienced attorney, lawsuit funding expert, certified civil mediator, and award-winning author of the Zachary Blake Legal Thriller Series. The series features super-trial lawyer Zachary Blake handling "ripped from the headlines" legal and political issues of the day. The series currently consists of Betrayal of Faith, Betrayal of Justice, Betrayal in Blue, Betrayal in Black, and Betrayal High, with a sixth Zachary Blake novel due out later this year. To learn more about these topical social justice legal thrillers. please visit markmbello.com. Mark is a member of the State Bar of Michigan, a sustaining member of the Michigan Association for Justice, and a member of the American Association for Justice.