Since 2009, Wood Dale has been accredited by the National Weather Service as a Storm Ready agency, a designation that means the city is "better prepared to save lives from the onslaught of severe weather through advanced planning, education and awareness," the weather service states on its website. "No community is storm proof, but Storm Ready can help communities save lives," it says. Then, what happened during the annual Prairie Fest on August 2, 2015, the day a strong storm caused a tent to collapse, killing one person and injuring an estimated 20 others?
Months later, records indicate that officers were aware that the major storm was bearing down on the festival, but did not activate a general evacuation of the area or act decisively at key moments. In fact, two audio segments of police radio communication and a 911 call show that police were still trying to determine a course of action as the storm quickly descended on the event. Records also show that, despite a tentative agreement to use a nearby school as shelter, officials did not confirm a formal procedure or direct people there during the storm. An estimated 100 people were in and near the tent at the time the storm hit.
This was not the first time that tragedy struck an outside venue. In 2011, a powerful storm caused a stage to collapse at the Indiana State Fair. Steel scaffolding sailed into the crowd killing at least five people, and injuring at least 45 as they waited for the start of a performance by the country band, Sugarland. In 2012, a tent collapse at Kilroys in downtown St. Louis. With 200 fans packed into Kilroy's beer garden tent, a powerful gust of straight line winds tore down the tent, sending metal rods flying and injuring a hundred people. One man in the tent was struck by lightning and died of a heart attack.
While a storm can't be prevented, these incidents call into question several issues.
Are companies that provided and set up the tents, failing to secure the tent in such a way to withstand winds?
Do event organizers have an emergency location or shelter in place for large outdoor events?
Why, given warnings, do organizers of such events choose not to evacuate the grounds?
Does money trump safety concerns?
As questions continue, over two dozen people have filed lawsuits. The defendants will surely litigate exhaustively contending that Acts of God are not commensurable under Illinois law, that weather is unpredictable and the storm was much stronger than anyone could have anticipated. They will most likely argue that some or all of the victims' injuries resulted from their own fault and that event goers should have been aware of the storm and knew that the tent was not a safe place. These should never be factors. It is apparent that organizers were aware of the risk, thereby giving proper cause to terminate the event and instruct attendees to seek immediate shelter. Public safety should never be needlessly endangered, despite financial loss. Safety at these venues needs to include more than just crowd control.
Mark Bello is the CEO and General Counsel of Lawsuit Financial Corporation, a pro-justice lawsuit funding company.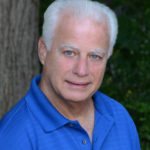 Experienced attorney, lawsuit funding expert, certified civil mediator, and award-winning author of the Zachary Blake Legal Thriller Series. The series features super-trial lawyer Zachary Blake handling "ripped from the headlines" legal and political issues of the day. The series currently consists of Betrayal of Faith, Betrayal of Justice, Betrayal in Blue, Betrayal in Black, and Betrayal High, with a sixth Zachary Blake novel due out later this year. To learn more about these topical social justice legal thrillers. please visit markmbello.com. Mark is a member of the State Bar of Michigan, a sustaining member of the Michigan Association for Justice, and a member of the American Association for Justice.