Too many children become injured after falling out of an open window. According to the first nationally represented study, more than 5,000 U.S. children and teens are injured each year in falls from windows from first- and second-story windows with preschoolers at the highest risk and suffering more head injuries than older children. That is an estimate of approximately 14 children a day. Although the study reported that less than 1% of the cases led to deaths, the data is understated because it counted emergency room data only and does not include children seen by family doctors and those who die at the scene.
Most injuries occur in the summer months when windows are open; screens are not strong enough to prevent a child from popping it out. Children living in apartment buildings fall from windows at five times the rate of children living in other types of residences. The height of the fall, rate of the fall, force of impact and surface on which the child falls influence severity of injuries. Falls from windows can cause broken bones, skull damage and even death, especially for younger children.
Here is some advice for parents:
Teach your children not to play near windows
Use window guards or locks; they cost $20 – $40 per window
Do not allow any window to be open more than four inches
Move furniture away from windows so children cannot climb on it
Do not open windows more than 4 inches
Open windows from the top, if possible
Replace worn or damage windows
Most window falls occur when children are unsupervised. Don't leave young children alone.
NEVER depend on screens to keep children from falling out of windows.
In the case of a fall, never move a child who appears to be seriously injured. Call 911 immediately.
Watch the video to be an informed parent. For a printable fact sheet, click here.
http://www.youtube.com/watch?v=i8oifZ7HXaA
Mark Bello has thirty-three years experience as a trial lawyer and twelve years as an underwriter and situational analyst in the lawsuit funding industry. He is the owner and founder of Lawsuit Financial Corporation which helps provide legal finance cash flow solutions and consulting when necessities of life litigation funding is needed by plaintiffs involved in pending, personal injury litigation. Bello is a Justice Pac member of the American Association for Justice, Sustaining and Justice Pac member of the Michigan Association for Justice, Business Associate of the Florida, Tennessee, and Colorado Associations for Justice, a member of the American Bar Association as well as their ABA Advisory Committee, the State Bar of Michigan and the Injury Board.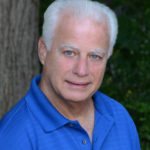 Experienced attorney, lawsuit funding expert, certified civil mediator, and award-winning author of the Zachary Blake Legal Thriller Series. The series features super-trial lawyer Zachary Blake handling "ripped from the headlines" legal and political issues of the day. The series currently consists of Betrayal of Faith, Betrayal of Justice, Betrayal in Blue, Betrayal in Black, and Betrayal High, with a sixth Zachary Blake novel due out later this year. To learn more about these topical social justice legal thrillers. please visit markmbello.com. Mark is a member of the State Bar of Michigan, a sustaining member of the Michigan Association for Justice, and a member of the American Association for Justice.