Many slip and fall accidents are preventable, but some are not. Last December, a woman suffered a mild concussion, broken wrist, and fracture vertebrae after she slipped and fell on an icy parking lot. She and her husband were joining a group of friends for their annual holiday dinner gathering at a local restaurant. As she stepped out of the vehicle, her foot slipped out from underneath her. The woman hit her head on the car door before landing on the ground.
It has been almost a year since the accident and she still has difficulty walking and sitting for extended periods of time. She has been unable to return to work full-time as a computer analyst.
The woman filed a slip and fall lawsuit against the restaurant for failure to clear their parking lot of ice, laying down salt, and poor lighting. The loss of income was a financial burden especially with the ongoing medical expenses. Fortunately, lawsuit funding helped pay the medical bills and other monthly expenses during the year-long litigation process.
If you are involved in a slip and fall accident, the first step is to seek medical treatment. If you believe your accident was caused due to the negligence of another, you should contact a personal injury attorney. This is important to determine if the conditions that caused your slip and fall were out of the ordinary or could have been prevented. If a business or property owner is negligent and this negligence leads to your injury, you may be able to receive compensation for your pain and suffering, loss of compensation, and medical bills.
If you have a pending slip and fall lawsuit and need assistance meeting your immediate financial obligations, lawsuit funding may be the solution. The object is to prevent financial desperation from causing you to settle your valuable case, too soon, for too little compensation.
Winter is upon us and the holidays are busy times when we are often rushing to reach our destination. Here are some easy to remember slip and fall precautions to prevent from being a "victim" this winter:
Wear proper foot gear – shoes or boots that provide traction on snow and ice.
Take your time and walk slowly; take small steps for stability
Test possible slick areas first with your toe to see how slippery it is before putting your full body weight on the area.
Avoid slippery surfaces as much as possible; never run on icy ground
Keep hands free for balance and use handrails whenever possible.
Keep your eyes on where you are going; walk in designated walkways as much as possible.
Beware of "wet asphalt" as it can often be "black ice".
Be careful in parking lots especially on days of, or immediately after, a rain or snow fall and at night.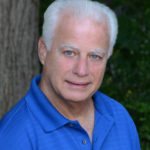 Experienced attorney, lawsuit funding expert, certified civil mediator, and award-winning author of the Zachary Blake Legal Thriller Series. The series features super-trial lawyer Zachary Blake handling "ripped from the headlines" legal and political issues of the day. The series currently consists of Betrayal of Faith, Betrayal of Justice, Betrayal in Blue, Betrayal in Black, and Betrayal High, with a sixth Zachary Blake novel due out later this year. To learn more about these topical social justice legal thrillers. please visit markmbello.com. Mark is a member of the State Bar of Michigan, a sustaining member of the Michigan Association for Justice, and a member of the American Association for Justice.