Ever wonder why we keep hearing that we live in a litigious society? I encourage all my readers to share this story the next time you hear someone complaining about the high cost of litigation or frivolous lawsuits.
On November 16, 2009, Kevin and Michelle McCarthy were having their car repaired following an auto accident earlier that day when one of the couple's cell phone rang; one of their neighbors  calling to say that the couple's home was destroyed.  The couple was having a 150-year-old tree removed from their backyard because Atlas Tree Surgery Inc advised that the oak was diseased and should be removed.  As the crane operator for Reliable Crane and Rigging hoisted a large section of the tree, it suddenly broke loose from the base of the oak. The crane toppled backwards and crashed into the home.  Fortunately, no one was injured.  The family had only lived in the house for four months; now it was unlivable.
Though the house was insured for 1½ times its purchase price, the cost to rebuild was estimated at $750,000.  The McCarthy's assumed that whoever was responsible for the accident would pay the damages in a reasonable amount of time.  They couldn't fathom it any other way.  While the insurance companies for Kingsborough Atlas Tree Surgery Inc. and Reliable Crane and Rigging, argued over who responsibility, the McCarthy family of four remained homeless.
Ten months later, the couple finally had enough of the denials and delays; they filed a lawsuit against both companies seeking damages to real estate, lost earnings, and loss of personal property.  This lawsuit had three causes:
Bad advise from their insurance agent.
An under-insured homeowners' policy. Had the couple been adequately insured, they could have rebuilt their home and their own insurance company could have sued Kingsborough Atlas Tree Surgery Inc. and Reliable Crane and Rigging for the insurance proceeds paid.
Corporate shenanigans from the two principal defendants who could have paid the homeowners and fought liability later.
Kingsborough and Reliable Crane and Rigging followed suit and sued each other. Once again, the McCarthy's were victims of deny, delay, and defend.
Nearly two years after they were left homeless, the couple reached a settlement for an undisclosed amount. Over the next year, their home was rebuilt.
Where was the corporate responsibility and accountability in this case?  Where was honesty and integrity? The McCarthy's did nothing wrong.  All they wanted was their lives back they way they were before November 16, 2009. They never wanted to file a lawsuit; corporate tactics caused this lawsuit. That is this real truth in our, so-called, litigious society.
Mark Bello has thirty-seven years experience as a trial lawyer and fifteen years as a leading expert in the lawsuit funding industry.  His company, Lawsuit Financial Corporation, provides necessities of life funding to plaintiffs involved in pending, personal injury, litigation. He is a Member, Justice Pac Member, and Sustaining Member of numerous state and national justice associations.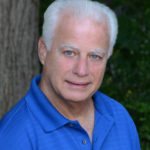 Experienced attorney, lawsuit funding expert, certified civil mediator, and award-winning author of the Zachary Blake Legal Thriller Series. The series features super-trial lawyer Zachary Blake handling "ripped from the headlines" legal and political issues of the day. The series currently consists of Betrayal of Faith, Betrayal of Justice, Betrayal in Blue, Betrayal in Black, and Betrayal High, with a sixth Zachary Blake novel due out later this year. To learn more about these topical social justice legal thrillers. please visit markmbello.com. Mark is a member of the State Bar of Michigan, a sustaining member of the Michigan Association for Justice, and a member of the American Association for Justice.