At least 36 people died in the Oakland fire on December 2 that consumed a warehouse where 40 – 50 people were attending a late night dance party on the second floor. Some of the bodies were so badly charred that dental records were required to identify the victims.
Artists used a portion of the main floor of the Ghost Ship, as the building is called by many, as studio space. Some reportedly lived there in violation of city codes and under dangerous conditions that included exposed dangling wires, makeshift heating from propane tanks, no running water, no sprinkler system, non-working smoke alarms, and a labyrinth of flammable materials. The building was also known for dance parties, which typically occurred on the second floor, only reachable by a rickety staircase made of pallets.
This warehouse was a disaster waiting to happen. Many see troubling parallels between this tragedy and the 2003 nightclub fire in Rhode Island that killed 100 people. In both fires, there was an alleged lack of proper permits and numerous flammable materials inside. In both, allegedly safety standards, such as providing adequate fire exits, were ignored. As in Rhode Island, there are allegations that city officials in Oakland didn't do enough to inspect and monitor the building.
At the time of the Oakland fire, the building was being investigated by the city for violations, after receiving numerous complaints of blight and unpermitted construction at the building. While officials were able to confirm reports of blight, they had never been able to gain access to the building to investigate the illegal construction. If they had, they would have discovered all the violations of city codes. Additionally, reports showed that building inspectors had not gone into the warehouse since at least 1986. The fire chief said the warehouse wasn't on the department's list of businesses to inspect because no one ever applied for permits to occupy the building.
As the investigation continues into the cause of the blaze, a criminal investigation has been opened. According to some legal experts, criminal charges could include misdemeanor code violations on up to 36 counts of manslaughter. It is possible that multiple parties are responsible. A big factor in determining liability is trying to determine – Who knew what? Who ignored what? Who completely disregarded what?
One would think that after their negligence is exposed, those responsible would try their hardest to make the situation right for those killed and injured in this preventable tragedy. But sadly, we have found that all too often that scenario couldn't be farther from the truth. Most culpable parties try their hardest to hide their involvement or shift blame onto others. It usually takes the help of a diligent, experienced attorney to identify those responsible.
As in the Rhode Island case, criminal and civil cases will most likely be a long and complicated road that may not end with a feeling of justice. Wrongful death lawsuits could name not only the property owner and the man who leased and sublet the building, but also contractors, engineers, and architects who worked on the site over the last several years. However, legal experts say that unless those served with lawsuits have valuable assets or huge insurance policies, they may not be able to pay settlements or verdicts. The City of Oakland could be held liable if it is found that municipal inspectors missed or never performed inspections and code enforcements, although the city will probably assert governmental immunity.
Lawsuit Financial will be watching this case to see what happens next.
Mark Bello is the CEO and General Counsel of Lawsuit Financial Corporation, a pro-justice lawsuit funding company.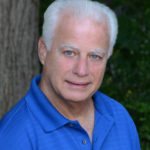 Experienced attorney, lawsuit funding expert, certified civil mediator, and award-winning author of the Zachary Blake Legal Thriller Series. The series features super-trial lawyer Zachary Blake handling "ripped from the headlines" legal and political issues of the day. The series currently consists of Betrayal of Faith, Betrayal of Justice, Betrayal in Blue, Betrayal in Black, and Betrayal High, with a sixth Zachary Blake novel due out later this year. To learn more about these topical social justice legal thrillers. please visit markmbello.com. Mark is a member of the State Bar of Michigan, a sustaining member of the Michigan Association for Justice, and a member of the American Association for Justice.