Today, I read an article that is a tragic reminder of how dangerous swimming pools can be, especially for young children. Four-year-old twin boys drowned in a backyard swimming pool within 15 minutes of arriving at their grandmother's home. Their father said he stepped away for "just a moment" to check on his mother who suffers from diabetes. When he returned, the man found his two sons floating motionless at the bottom the swimming pool. When he rescued the twins, they were alive, but unconscious; they were later pronounced dead at a local hospital. Police said the pool is surrounded by an iron fence, but it is unknown at this time whether the gate was unlocked or if it was secure and the boys managed to open it.
Swimming pool accidents can result in slip and fall injuries, submersion accidents, and drowning accidents. Stories like this should be a reminder to all parents that during the summer months there must be a heightened awareness on pool safety. According to the CPSC, drowning is still the leading cause of unintentional deaths in children younger than 5 years of age and the second leading cause of injury-related deaths, after motor vehicle accidents, among children of all ages. Even a near-drowning accident can have lifelong consequences such as brain damage that can cause memory problems, learning disabilities or permanent loss of basic functions. Sadly, the majority of these swimming pool related accidents are preventable.
Although most parents know that a child can get into trouble in a matter of seconds, parents who say they were watching their children also admit to being distracted by other activities – talking, reading, turning away momentarily, or taking care of another child. Children can lose consciousness underwater in two minutes. In four minutes, a child, underwater, can suffer irreversible brain damage. Don't let your child suffer from death by distraction. The key to preventing these tragedies is to always have layers of protection. This includes:
Installing a fence around the pool with self-closing and self-latching gates.
Installing pool and gate alarms to alert you when children go near the water.
Making sure pool is compliant with anti-entrapment drain covers and back-up devices.
Keeping a phone near for help in an emergency.
Checking the water first if a child is missing.
Learning how to swim and learn CPR.
Teaching children how to swim and water safety rules, such as never swim alone or play near a pool.
Since no safety system is foolproof, most importantly, stay close, be alert, and watch children in and around the pool; simple steps save lives. I encourage all parents to check out the CPSC's pool safety website, which offers tips for preventing accidents, performing CPR and teaching kids how to swim before the Fourth of July weekend.
Mark Bello has thirty-five years experience as a trial lawyer and thirteen years as an underwriter and situational analyst in the lawsuit funding industry. He is the owner and founder of Lawsuit Financial Corporation which helps provide legal finance cash flow solutions and consulting when necessities of life litigation funding is needed by a plaintiff involved in pending, personal injury, litigation. Bello is a Justice Pac member of the American Association for Justice, Sustaining and Justice Pac member of the Michigan Association for Justice, Member of Public Justice and Public Citizen, Business Associate of the Florida, Mississippi, Connecticut, Texas, and Tennessee Associations for Justice, and Consumers Attorneys of California, member of the American Bar Association, the State Bar of Michigan and the Injury Board.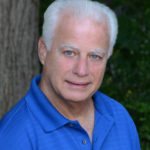 Experienced attorney, lawsuit funding expert, certified civil mediator, and award-winning author of the Zachary Blake Legal Thriller Series. The series features super-trial lawyer Zachary Blake handling "ripped from the headlines" legal and political issues of the day. The series currently consists of Betrayal of Faith, Betrayal of Justice, Betrayal in Blue, Betrayal in Black, and Betrayal High, with a sixth Zachary Blake novel due out later this year. To learn more about these topical social justice legal thrillers. please visit markmbello.com. Mark is a member of the State Bar of Michigan, a sustaining member of the Michigan Association for Justice, and a member of the American Association for Justice.