Cardinal Sean O'Malley has announced that the Archdiocese of Boston will use the reporting system, EthicsPoint, to allow people to anonymously file complaints of clergy abuse against church leaders.
While this may seem a promising step in the right direction, I have to wonder if it is just another means of controlling the narrative.
After receiving a report, EthicsPoint will notify the archdiocese, who will review the information and determine if, and what action should be taken. The only difference between this reporting and how the church has been handling cases for decades is anonymity.
Clergy abuse victims and their advocates were quick to question its effectiveness. Why? Because the Catholic Church has given victims absolutely no reason to trust its hierarchy.
As we all know, the Church has a long history of cover-ups; its leaders have proven they can't police themselves. It has shamed the victims and protected the predators. So, what makes us think that they can be trusted now to do the right thing? Anonymity doesn't mean the cover-ups won't continue. What if someone on the review committee is implicated in the report? What guarantee is there that a report will even be filed with civil authorities? Who guarantees that the information won't be edited first?
While I understand that some victims may want to remain anonymous, pedophilia clergy leaders should not, under any circumstances. It is time for complete transparency at all levels of the Church and the establishment of active protocols to combat this crisis.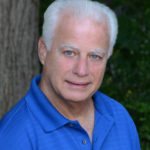 Experienced attorney, lawsuit funding expert, certified civil mediator, and award-winning author of the Zachary Blake Legal Thriller Series. The series features super-trial lawyer Zachary Blake handling "ripped from the headlines" legal and political issues of the day. The series currently consists of Betrayal of Faith, Betrayal of Justice, Betrayal in Blue, Betrayal in Black, and Betrayal High, with a sixth Zachary Blake novel due out later this year. To learn more about these topical social justice legal thrillers. please visit markmbello.com. Mark is a member of the State Bar of Michigan, a sustaining member of the Michigan Association for Justice, and a member of the American Association for Justice.