Ohio State University announced in April that it was investigating accusations against Dr. Richard Strauss, who treated athletes and students as a team doctor in the athletics program and a physician at the student health services center between 1978 and 1996.
In the wake of the Larry Nassar trial, accusations arose against Ohio Congressman Jim Jordan (R). Jordan was an assistant wrestling coach at the university from 1986 to 1994. Former OSU wrestlers have accused him of failing to stop Dr. Strauss from molesting players.
Three former wrestlers told NBC News that it was common knowledge that Strauss showered regularly with the students and inappropriately touched them during appointments and said it would have been impossible for Jordan to be unaware. One wrestler said he told Jordan directly about the abuse, and also reached out to Jordan this year, before going public with his allegations. The ex-player claims Jordan told him to "please leave me out of it." Yet, Jordan has repeatedly denied any awareness of the abuse prior to this past spring. Jordan said he would have reported abuse had he known about it.
Allegations of sexual abuse and attempted cover-ups in student sports are nothing new; the two most well-known sexual abuse cases in college sports — Jerry Sandusky at Penn State and Larry Nassar at Michigan State. Yet, one of Strauss' victims alleges that Strauss may have abused estimated 1,500 to 2,000 athletes, five times as many victims as Sandusky and Nassar, combined.
Strauss died in 2005, but OSU announced in April that it was investigating the allegations and whether enough was done to protect the students. The university also confirmed that investigators have received "confidential reports of sexual misconduct committed by Strauss" from former athletes in 14 sports and from former patients in Student Health Services. Strauss' family has not spoken publicly about the allegations.
This is not the first time questions have been raised about Jordan's knowledge of improper sexual behavior. Last year, the Washington Post reported that then-Ohio state Rep. Wes Goodman, a one-time aide to Jordan, allegedly fondled an 18-year-old college student at a conservative group's event in Washington. When the allegations emerged, a spokeswoman said Jordan's office was unaware of any allegations against Goodman.
Jordan, a founder of the House Freedom Caucus, a group of the most conservative representatives, is a staunch ally of President Donald Trump and is frequently mentioned as a possible replacement for the speaker of the House, Paul Ryan. He has garnered a reputation as a conservative firebrand in Congress by grilling investigators probing alleged collusion by the Trump campaign with the Russians and is known for often leaping to conclusions prior to a thorough investigation. One example was when he suggested that the FBI was out to get President Trump.
Jordan will, most likely, continue to deny the allegations. The country would be better served if he dropped his name from Speaker consideration. Given his pedigree and allegiance to one of the most deceitful men to ever occupy the oval office, we are dubious that he will do the right thing. He will probably, vehemently, attack everyone involved with the investigation. The law considers him innocent until proven guilty; should we treat him as such or should we do onto him as he has done onto others? We will be watching.
Mark M. Bello is an attorney, certified civil mediator, and award-winning author of the Zachary Blake Betrayal Series. He is also the CEO of Lawsuit Financial and the country's leading expert in providing non-recourse lawsuit funding to plaintiffs involved in pending litigation, a member of the State Bar of Michigan, a sustaining member of the Michigan Association for Justice, and a member of the American Association for Justice.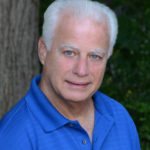 Experienced attorney, lawsuit funding expert, certified civil mediator, and award-winning author of the Zachary Blake Legal Thriller Series. The series features super-trial lawyer Zachary Blake handling "ripped from the headlines" legal and political issues of the day. The series currently consists of Betrayal of Faith, Betrayal of Justice, Betrayal in Blue, Betrayal in Black, and Betrayal High, with a sixth Zachary Blake novel due out later this year. To learn more about these topical social justice legal thrillers. please visit markmbello.com. Mark is a member of the State Bar of Michigan, a sustaining member of the Michigan Association for Justice, and a member of the American Association for Justice.