I live in Michigan, one of the more northern states in our union. I live in a moderately integrated suburb of Detroit, a city where the majority of the population is black. It wasn't always this way—when I was born, 67 years ago, my family lived and worked in Detroit, and the majority population was white.
Detroit and its suburbs, these days, is a model of diversity. People from all races, creeds, and religions live, work, and play in relative harmony. We live in integrated neighborhoods; the deed restrictions that once kept blacks from moving into white neighborhoods are history and discrimination has become far less noticeable. Still, we have a long way to go to end racial discrimination in the Detroit Metropolitan area. It is far more difficult to change the way people think or feel compared to the way we conduct our affairs or behave in public. If we are honest, we will admit that discrimination is rooted in our upbringing and culture.
Unequal application of criminal justice for blacks vs. whites is a sad example of this phenomenon in America. People of color are arrested more, convicted more, and wrongfully convicted more than white people. They spend more time in prison for the same crimes as white people and are sentenced more severely than whites. This type of systemic inequality is on graphic display on HBO's new documentary, True Justice: Bryan Stevenson's Fight for Equality.
Before viewing this outstanding program, I must confess, I had never heard of Bryan Stevenson, but, clearly, he is a national hero. Bryan was born and raised in Delaware. He grew up in a poor rural community, which caused him to famously say:
"There was this break in the world, and if you grew up on one side of that crack, it was definitely different than if you grew up on the other side of it."
Somehow, he found his way to Harvard Law School. Upon graduation, instead of seeking fame and fortune in the legal world, he decided to return to his southern roots, first in Georgia and then in Alabama, where he founded the Equal Justice Initiative, a non-profit law center in Montgomery, which focuses on freeing innocent people on death row, eliminating the death penalty and life without parole sentencing for minors. Stevenson is the antithesis of every lawyer joke you have ever heard.
Despite resistance from state government, Stevenson has placed markers commemorating slave-trading sites in Alabama, erected memorials to victims of lynching, and founded The Legacy Museum—From Slavery to Mass Incarceration. He has successfully (and, unfortunately, unsuccessfully) argued death penalty and unjust sentencing cases in the United States Supreme Court and received numerous awards for his work.
Bryan Stevenson's work focuses on tragic injustices that have happened here, in the land of the free, home of the brave. These events are not ancient history—they happened less than one hundred years ago, in some cases, less than 50 years ago. In fact, Bryan's quest for justice for the falsely accused and imprisoned is still playing out in American courtrooms today.
One such case was that of Anthony Ray Hinton, exonerated in 2015 after spending nearly 30 years on death row for a crime he did not commit. According to the EJI website, Mr. Hinton is the 152nd prison exonerated from death row since 1983. Mr. Hinton was arrested based on a claim that a gun taken from his mother's home was used in two murders. In 2002, thirteen years before his exoneration, three of the nation's top gun experts testified that the gun in question was not a match to the crime evidence. Still, prosecutors declined to re-open the case or concede that they made a mistake.
Mr. Hinton once said in an interview that a "white man of authority don't ever want to admit to someone of color they was wrong." According to all reports I have read about this case, Hinton has never received an official apology from those who wrongfully convicted and incarcerated him for most of his life.
Mr. Hinton: I am a white man with no authority, and on behalf of pro-justice lawyers everywhere, white or black, I apologize to you, sir. I pray you get or have gotten the civil justice and compensation you deserve for this outrage.
When one examines the Hinton case in the context of white-collar crime and the Mueller report, one startling fact (and I quote Mr. Stevenson here) about our criminal justice system becomes clear:
"We have a system of justice that treats you better if you're rich and guilty than if you're poor and innocent."
I urge you to watch this remarkable documentary and, perhaps, contribute to the various non-profits it highlights.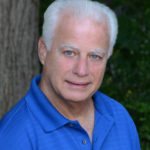 Experienced attorney, lawsuit funding expert, certified civil mediator, and award-winning author of the Zachary Blake Legal Thriller Series. The series features super-trial lawyer Zachary Blake handling "ripped from the headlines" legal and political issues of the day. The series currently consists of Betrayal of Faith, Betrayal of Justice, Betrayal in Blue, Betrayal in Black, and Betrayal High, with a sixth Zachary Blake novel due out later this year. To learn more about these topical social justice legal thrillers. please visit markmbello.com. Mark is a member of the State Bar of Michigan, a sustaining member of the Michigan Association for Justice, and a member of the American Association for Justice.