In December 2018, USA Gymnastics (USAG) filed for Chapter 11 bankruptcy protection, claiming, in part, that it was to "expedite resolutions of claims" filed by survivors of Larry Nassar's sexual abuse.
USAG has been criticized for how it handled complaints and many victims have said they feel betrayed by the institution. The organization has said it would be working to protect the safety of athletes and help them heal, yet survivors say they have not seen any steps made toward this promise. It seems last Thursday was no different.
In accordance with the bankruptcy code, creditors, including the survivors, were able to ask the USAG questions under oath. Unfortunately, they walked away from the hearing with a lot of unanswered questions.
Chief Financial Officer Scott Shollenbarger was the only USAG employee in attendance accompanied by legal counsel. Shollenbarger replied to several questions by citing that he has only been the CFO since last July. When asked what the organization plans to do to identify more abusers and their victims, Shollenbarger said he didn't know. He went on to say that the Board of Directors would be better suited to answer many of the questions. Even when asked about financial issues, such as the bankruptcy, analysis of claims, severance payments, and insurance coverage, Shollenbarger said that he needed to ask the Board. If the Board had the answers, why weren't they in attendance?
USAG has been avoiding accountability for years. Survivors have said that the organization turned a blind eye to allegations of sexual assault by Larry Nassar for years and failed to protect athletes. Rather than focusing on the well-being of gymnasts, it prioritized winning medals. They said they were discouraged from speaking up and feared doing so would result in not be selected to compete for the world and Olympic teams. Even after the allegations against Nassar surfaced, these victims said the entity preferred to keep the investigation of a serial predator quiet.
After Nassar was sentenced to up to 175 years in prison, the USAG said that it was sorry that any athlete was harmed and that the organization would be focusing every day on creating a culture where athletes would be encouraged to speak up. However, when the bankruptcy hearing gave survivors that chance, their questions went unanswered.
"I don't know" is not an acceptable answer. The system has to change so that athletes are safe. Enablers need to be held accountable. It is time we fix the culture that allows abuse to flourish rather than put a Band-Aid over it. USAG cannot allow trainers to abuse athletes; men like Nassar to prey on young girls. It is time to prioritize accountability, reform, and the safety of every athlete so that future generations will not have to worry about becoming a victim. The survivors said their fight is not over; it is just another chapter in their novel.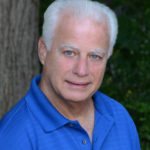 Experienced attorney, lawsuit funding expert, certified civil mediator, and award-winning author of the Zachary Blake Legal Thriller Series. The series features super-trial lawyer Zachary Blake handling "ripped from the headlines" legal and political issues of the day. The series currently consists of Betrayal of Faith, Betrayal of Justice, Betrayal in Blue, Betrayal in Black, and Betrayal High, with a sixth Zachary Blake novel due out later this year. To learn more about these topical social justice legal thrillers. please visit markmbello.com. Mark is a member of the State Bar of Michigan, a sustaining member of the Michigan Association for Justice, and a member of the American Association for Justice.