Survivors of sexual abuse often find it difficult to share their stories. Many in Pennsylvania were given the strength to do so a few months ago via a grand jury report, but now, the state's Supreme Court is once again keeping them from validation.
Readers may recall that the names of over 270 priests accused of sexually abusing more than 1,000 total children were made public when a Pennsylvania grand jury report was issued in August. The abuses, which church officials covered up, allegedly occurred in six of Pennsylvania's eight dioceses.
Following that decision, a group of the identified priests argued that they had been denied due process because they were not given time to defend themselves. Now, in a 6-1 decision, The Pennsylvania Supreme Court has ruled that the names of 11 investigated priests will not be released, stating that making the names public would only obstruct the right to protect their reputations, which is guaranteed under the Constitution.
This ruling is very disappointing. While I understand the need to protect the constitutional rights of those accused, those protections must be weighed against the threat to public safety. What about the rights of potential victims? Do the considerable political influence and deep pockets of the Catholic Church play a role in this decision? Predators should wield no political influence and parishioners should be able to trust that their church leaders will be even more vigilant than government prosecutors in identifying this problem and eliminating it. Isn't it bad enough that most of the cases are too old to even prosecute?
While the ruling prevents State Attorney General Josh Shapiro from releasing the 11 names, he said it doesn't preclude the Catholic dioceses from doing so. He urged them to disclose the names in accordance with the transparency they claim to embody. This writer doubts that they are up to the challenge.
As usual, abuse survivors and their families are victimized and penalized multiple times. As the Church continues to support cover-up and concealment, the potential for more abuse increases. When will Church leaders stop covering up the decadent acts of these criminal priests? When will they cease circumventing justice? This writer will continue to stand up for the abused, expose these dangerous policies, and try to hold the perpetrators and those who cover for them accountable.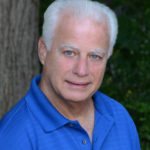 Experienced attorney, lawsuit funding expert, certified civil mediator, and award-winning author of the Zachary Blake Legal Thriller Series. The series features super-trial lawyer Zachary Blake handling "ripped from the headlines" legal and political issues of the day. The series currently consists of Betrayal of Faith, Betrayal of Justice, Betrayal in Blue, Betrayal in Black, and Betrayal High, with a sixth Zachary Blake novel due out later this year. To learn more about these topical social justice legal thrillers. please visit markmbello.com. Mark is a member of the State Bar of Michigan, a sustaining member of the Michigan Association for Justice, and a member of the American Association for Justice.