Although the Vatican has defrocked some priests for sexual misconduct since the worldwide crisis began nearly two decades ago, Former Cardinal Theodore McCarrick is the highest-ranking church leader and the first cardinal to be dismissed. In most cases, until the priest became a well-known pedophile, he was simply transferred to another parish. This left him free to molest children at his NEW parish. Why protecting these predator priests rather than their victims has been a Vatican priority for decades is still a mystery.
Over the past few years, we have seen first-hand how widespread the plague of sexual abuse by clergy has been in the highest levels of the Catholic Church – Cardinal Pell, Bishop Juan Barros, Bishop John Jenik, and Cardinal Daniel DiNardo to name a few. For McCarrick, the scandal was prompted after a victim testified to Vatican officials that McCarrick sexually abused him when he was an 11-year-old altar boy in the 1970s. Allegations later surfaced in New Jersey that McCarrick also slept with seminarians and young priests, and in two cases, secret settlements had been reached. His scandal has proved one of the most damning to the Church's reputation because the seminarian abuse was apparently an open secret in some ecclesial circles.
Pope Francis removed McCarrick as a cardinal in July after a church investigation into the allegations proved their credibility. Now, McCarrick has been laicized by the Vatican, stripping him of all rights and obligations as a member of the clergy. He will not be able to appeal the decision.
Between 1994 and 2016, multiple reports were made to bishops and the Vatican about McCarrick's transgressions with seminarians. Yet, McCarrick still rose quickly through the ranks of the Church. In 2000, he was installed as Archbishop of Washington, one of the most prestigious posts within the Catholic Church in America. Three months later, he was made a cardinal. In 2002, McCarrick was summoned by the Pope to help manage the Church's zero-tolerance policy against sexually abusive priests.
While McCarrick's defrocking is a good thing, it is "too little, too late." He should have been investigated and punished years ago. Who knew what, and were the accusations downplayed or simply ignored? Was it because the Vatican was more interested in his fundraising (that brought in millions of dollars) or his ability to entice young men to join the priesthood? How many victims (both seminarians and children) were there? These questions and more will most likely go unanswered. Furthermore, McCarrick is just one example of a seemingly a long-standing "policy" of vigorously defending clergy.
The Vatican's announcement of McCarrick's full laicizing came less than a week before the highly anticipated Vatican Summit to address decades of clergy abuse. The February 21 – 24 meeting will draw church leaders from around the world to discuss the global crisis which has eroded the faith of many Catholics and threatened Francis' papacy.
It is anybody's guess what the outcome of the Summit will be, and it would be naïve to think that a four-day meeting can fully resolve a scandal of such magnitude. In fact, last month Pope Francis was "downplaying expectations" on what the Summit would achieve, saying that anticipation surrounding the conference had grown well beyond anything the meeting alone could deliver.
Enough is enough; no more secrets; no more lies. In order for the scourge of sexual abuse within the Church to end, the Church must stop putting money and power over victims, stop shielding pedophilic clergy, and acknowledge the full scale of the epidemic. It is time for complete transparency at all levels of the Church and the establishment of active protocols to combat this crisis.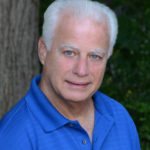 Experienced attorney, lawsuit funding expert, certified civil mediator, and award-winning author of the Zachary Blake Legal Thriller Series. The series features super-trial lawyer Zachary Blake handling "ripped from the headlines" legal and political issues of the day. The series currently consists of Betrayal of Faith, Betrayal of Justice, Betrayal in Blue, Betrayal in Black, and Betrayal High, with a sixth Zachary Blake novel due out later this year. To learn more about these topical social justice legal thrillers. please visit markmbello.com. Mark is a member of the State Bar of Michigan, a sustaining member of the Michigan Association for Justice, and a member of the American Association for Justice.