We keep hearing promises that sexual abuse by church and scout leaders will no longer be swept under the rug. We have read about powerful businessmen, politicians, and famous actors who have lost their career amid allegations of sexual misconduct. Yet, the medical field seems to escape the nationwide push to increase accountability in sexual assault cases.
Sexual abuse by doctors against patients is becoming an increasingly common occurrence. Since 1999, more than 3,000 doctors across the country have been accused and often disciplined for some form of sexual misconduct, including 2,400 who sexually abused their patients, according to an investigation by The Atlantic Journal-Constitution.
The year-long investigation began after Georgia investigators discovered that two-thirds of the state's doctors who were disciplined for sexual misconduct were still practicing medicine. For example, the state allowed two of every three doctors publicly disciplined for sexual misconduct to return to practice after a brief suspension, educational classes, and/or therapy. One Georgia doctor was able to continue working by moving from job to job, while rape cases against him came to light. What did the Georgia Medical Board require him to do to maintain his license and continue to practice? He had to attend boundary and ethics training.
The AJC study also found that some doctors who were criminally convicted were allowed to continue to practice medicine. The investigation further revealed that many incidents handled by state medical boards or hospitals were conducted privately and remained unreported. Why? Only 11 states have mandatory reporting laws requiring medical authorities to contact police following a sexual assault claim, or even suspicion that an assault occurred. Furthermore, victims often have difficulty coming forward. Some are afraid they won't be believed, while others feel intimidated, confused, or embarrassed. Some hospitals will go to great lengths to protect their own reputations, even if this means failing to protect patients.
I have written about sexual assault/abuse in many different settings. I handled these types of cases and wrote a book (Betrayal of Faith) about the terrible ordeal of dealing with sexual abuse in a church setting. We must fix the culture that allows abuse to continue in these corporate and professional settings. Sexual abuse must no longer be a crime of secrecy. Speak out if you are a victim or a witness to this abhorrent behavior. By speaking out, victims can become survivors and may prevent someone else from saying – "Me Too."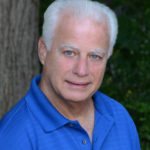 Experienced attorney, lawsuit funding expert, certified civil mediator, and award-winning author of the Zachary Blake Legal Thriller Series. The series features super-trial lawyer Zachary Blake handling "ripped from the headlines" legal and political issues of the day. The series currently consists of Betrayal of Faith, Betrayal of Justice, Betrayal in Blue, Betrayal in Black, and Betrayal High, with a sixth Zachary Blake novel due out later this year. To learn more about these topical social justice legal thrillers. please visit markmbello.com. Mark is a member of the State Bar of Michigan, a sustaining member of the Michigan Association for Justice, and a member of the American Association for Justice.