During a recent public hearing, former Ohio State University (OSU) wrestling captain, Adam DiSabato, told state lawmakers that U.S. Congressman Jim Jordan (R) begged him to deny claims that school officials were aware of, and ignored, allegations that a team doctor sexually abused wrestlers for many years.
"Jim Jordan called me crying, groveling, begging me to go against my brother, begging me, crying for a half-hour. That's the kind of cover-up that's going on there," Adam DiSabato told members of the Ohio House Civil Justice Committee about a conversation he had with Jordan on July 24, 2018.
Adam DiSabato and his brother Michael were on the school's wrestling team in the late '80s to early '90s. Both are also among hundreds of athletes who have accused the late Dr. Richard Strauss of sexual abuse, and who have filed lawsuits against OSU alleging that it ignored their complaints against Strauss. According to HuffPost, OSU confirmed in its annual crime report that Strauss abused nearly 1,500 athletes and committed more than 40 rapes during his tenure. Dr. Strauss served in various roles at OU from 1978 to 1998, including more than a decade as the wrestling team doctor. He died by suicide in 2005.
Jim Jordan was the assistant wrestling coach at OSU from 1986 to 1994. In 2018, reports surfaced that he knew or was told of Strauss's abuse but didn't speak out. Michael DiSabato was one of Strauss' first accusers, and the most outspoken. His allegations helped spur an ongoing investigation. However, Jordan has continuously denied the allegations. He claims that the first time he was aware of Strauss' sexual abuse was when accusers came forward publicly in 2018.
While hundreds of victims have filed lawsuits against the university, many others are unable to do so because of the statute of limitations. Adam DiSabato was testifying at the hearing in support of House Bill 249 that would waive the statute of limitations, allowing victims to sue the university for damages.
There should never be a statute of limitations for sexual abuse. It should not be difficult for victims to come forward, let their voices be heard, and seek justice. Those who commit sexual violence should be held accountable, as should those involved in a cover-up, regardless of their position in the community — or their power, fame, or wealth. Things will not change until these institutions act; until they stop choosing to conceal the abuse rather than end it.
Truth is a powerful thing, and I believe it is only time before Jordan's desperation plays out. In the meantime, I hope Ohio lawmakers sign House Bill 249 into law. However, we should not forget the victims. None of this would have been possible without the support of courageous survivors.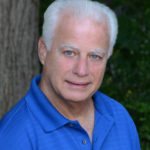 Experienced attorney, lawsuit funding expert, certified civil mediator, and award-winning author of the Zachary Blake Legal Thriller Series. The series features super-trial lawyer Zachary Blake handling "ripped from the headlines" legal and political issues of the day. The series currently consists of Betrayal of Faith, Betrayal of Justice, Betrayal in Blue, Betrayal in Black, and Betrayal High, with a sixth Zachary Blake novel due out later this year. To learn more about these topical social justice legal thrillers. please visit markmbello.com. Mark is a member of the State Bar of Michigan, a sustaining member of the Michigan Association for Justice, and a member of the American Association for Justice.