On April 28, a fast-moving storm whipped through St. Louis with little warning as hundreds of baseball fans celebrated a Cardinals victory at Kilroy's Sports Bar near Busch Stadium. According to reports, the National Weather Service issued a severe thunderstorm warning for the area at approximately 3:45. Five minutes later, a sudden gust of wind shattered the aluminum poles holding up a tent; an estimated 200 people were underneath when it collapsed. Witnesses said everything not nailed down was picked up and thrown; the tent was blown 40 feet in the air and landed on nearby railroad tracks. The National Weather Service estimated winds at 70 mph. One person died, seventeen were treated at area hospitals, and nearly one hundred others were injured.
The bar owner questions if the tent was as sturdy as it should have been. According to the St. Louis City Building Commissioner, the tent was inspected and approved to withstand 90 mph winds per industry standards, but inspectors generally check for sufficient exits and other requirements to reduce fire hazards, not for structural strength. Sun Rental Inc., the company that leased and installed the tent, said the tent was properly installed, but they are not designed to be storm shelters. Inspectors will be looking closer to make sure there were no modifications made after the inspection. Was the tent properly erected and secured? Could it not withstand 70 mph winds, therefore not meeting state requirements?
As questions continue about the safety of the tent, two injured victims have filed personal injury lawsuits. The suits allege that Kilroy's was negligent by failing to ensure the safety of the tent and by failing to close off the tent area, despite forecasts for severe thunderstorms and Sun Rental Inc. failed to properly anchor the tent. St. Louis officials said it is too early to determine if Kilroy's was at fault, but if the bar is found negligent, it could mean many more lawsuits to follow. Kilroy's and Sun Rental could follow the same defense strategies as in the Sugarland lawsuits when fans sued for negligence after high winds toppled a stage at an outdoor concert in Indiana last summer.
St. Louis, like many cities in the Midwest, is known for severe storms and tornados; sometimes, they simply never develop while, other times these storms develop quickly. If there was a severe thunderstorm warning, should Kilroy's have cornered off the outdoor tent as a safety precaution and required all patrons to celebrate indoors? As with Sugarland, many argue that some or all of the victims' injuries resulted from their own fault and that patrons should have been aware of the storm and knew that the tent was not a safe place. The St. Louis public safety director says once he receives a complete report, he plans to introduce regulations requiring business owners to evacuate patrons from large public tents when a severe thunderstorm or tornado warning is in effect. Does this mean regulations were not strict enough? Should the city be held partially responsible?
Mark Bello has thirty-five years experience as a trial lawyer and thirteen years as an underwriter and situational analyst in the lawsuit funding industry. He is the owner and founder of Lawsuit Financial Corporation which helps provide legal finance cash flow solutions and consulting when necessities of life litigation funding is needed by a plaintiff involved in pending, personal injury, litigation. Bello is a Justice Pac member of the American Association for Justice, Sustaining and Justice Pac member of the Michigan Association for Justice, Member of Public Justice and Public Citizen, Business Associate of the Florida, Mississippi, Connecticut, Texas, and Tennessee Associations for Justice, and Consumers Attorneys of California, member of the American Bar Association, the State Bar of Michigan and the Injury Board.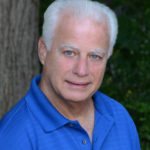 Experienced attorney, lawsuit funding expert, certified civil mediator, and award-winning author of the Zachary Blake Legal Thriller Series. The series features super-trial lawyer Zachary Blake handling "ripped from the headlines" legal and political issues of the day. The series currently consists of Betrayal of Faith, Betrayal of Justice, Betrayal in Blue, Betrayal in Black, and Betrayal High, with a sixth Zachary Blake novel due out later this year. To learn more about these topical social justice legal thrillers. please visit markmbello.com. Mark is a member of the State Bar of Michigan, a sustaining member of the Michigan Association for Justice, and a member of the American Association for Justice.