Carbon monoxide poisoning is a "silent killer," that can dramatically change a family forever.
In April, a man and woman were found dead in a bedroom of a home near Friday Harbor, Washington. The coroner confirmed the cause of death was due to carbon monoxide poisoning. Toxicology reports showed that the level of carbon monoxide in the man's blood was 71 percent carboxyhemoglobin saturation while the average adult human's blood typically contains less than 3 to 5 percent.
Wrongful death lawsuits allege that the deaths were caused by a negligently repaired heating system inside the home. According to the complaint, the homeowner installed an undersized plastic PVC vent pipe to the system's exhaust outlet under the instruction of two Friday Harbor companies. According to the lawsuit, the companies "knew about the negligence but took no action to protect occupants or guests of the home." As a result, lethal levels of carbon monoxide gas were released into the home while the occupants slept.
The homeowner and the heating and propane companies deny responsibility. The lawsuit seeks unspecified damages.
Carbon monoxide (or CO) is a poisonous gas produced by incomplete burning of fuels, as well as by internal combustion engines. Because you cannot see, taste, or smell it, carbon monoxide is known as the "silent killer," and one of the biggest dangers lurking in your home.
According to the Centers for Disease Control and Prevention, each year, more than 150 Americans die from unintentional CO poisoning not linked to fires, more than 20,000 visit the emergency room, and more than 4,000 are hospitalized.
Winter is upon us and now more than ever it is important to be aware of the symptoms of carbon monoxide poisoning which are flu-like in nature – headache, dizziness, fatigue, nausea, and shortness of breath. High level CO poisoning results in more severe symptoms, including mental confusion, vomiting, loss of muscular coordination, loss of consciousness, and ultimately death.
Once carbon monoxide has been breathed in, it replaces the oxygen in the blood, thus killing off cells and starving vital organs of oxygen. A large enough dose can kill within minutes. People die without ever knowing what hit them.
Your only defense is prevention.
Install a CO detector on every level of the home. They should be placed outside sleeping areas and main living areas, and placed high up or on the ceiling as CO rises rapidly.
Test CO alarms at least once a month; replace them according to the manufacturer's instructions.
If the CO alarm sounds, immediately move to a fresh air location outdoors or by an open window or door. Call 911 immediately.
Always have your appliances and heating system checked, inspected, and serviced annually by a trained service technician.
Have your vents and chimney checked and cleaned on a regular basis.
Always adhere to manufacturer's instructions when using appliances.
Open garage doors before starting vehicles.
Never use a gas stove or oven to warm your home.
Do not run a vehicle or other fueled engine or motor indoors, even if garage doors are open.
Use a generator only in a well-ventilated location outdoors away from windows, doors and vent openings. Never use portable generators inside the home or garage, even if doors and windows are open.
During and after a snowstorm, make sure vents for the dryer, furnace, stove, and fireplace are clear of snow build-up.
Provide adequate indoor ventilation when using fireplaces or unvented space heaters. Open the fireplace damper before lighting a fire and keep it open until the ashes are cool.
What to do when CO is detected in the home:
If you have persistent flu- flu-like symptoms, chronic fatigue or generalized depression, you could be suffering from low-level CO poisoning. It is important to see a doctor.
If you have a CO detector and the alarm sounds, open windows and ventilate your home w/ fresh air, have your heating system checked by a professional.
If the alarm sounds and you are feeling drowsy or dizzy, leave the house and call 911. You may need medical attention for CO poisoning.
If you think you're suffering from carbon monoxide poisoning, act immediately. Turn off fuel-based appliances and get everyone out of the house. Call 911 or go to an emergency room; let them know you suspect CO poisoning.
Mark M. Bello is an attorney, certified civil mediator, and award-winning author of the Zachary Blake Legal Thriller Series. He is also the CEO of Lawsuit Financial and the country's leading expert in providing non-recourse lawsuit funding to plaintiffs involved in pending litigation, a member of the State Bar of Michigan, a sustaining member of the Michigan Association for Justice, and a member of the American Association for Justice.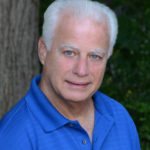 Experienced attorney, lawsuit funding expert, certified civil mediator, and award-winning author of the Zachary Blake Legal Thriller Series. The series features super-trial lawyer Zachary Blake handling "ripped from the headlines" legal and political issues of the day. The series currently consists of Betrayal of Faith, Betrayal of Justice, Betrayal in Blue, Betrayal in Black, and Betrayal High, with a sixth Zachary Blake novel due out later this year. To learn more about these topical social justice legal thrillers. please visit markmbello.com. Mark is a member of the State Bar of Michigan, a sustaining member of the Michigan Association for Justice, and a member of the American Association for Justice.