A 19-year-old Chapman University soccer player died in March 2009 after suddenly collapsing during a game. He was rushed to the hospital, where he was pronounced dead. Now his parents have filed a wrongful death lawsuit against a doctor who allegedly told the young man and his parents that he was physically fit to play sports.
The lawsuit claims the physician failed to inform the soccer player's parents that their son had a potentially dangerous heart condition. Although a 2006 physical revealed the teen had a heart murmur, the doctor determined he was fit to take part in sports. What the doctor failed to do is notify the family that medical tests revealed he had a thickening of the heart muscle, known as hypertrophic cardiomyopathy (HCM) – a potentially life-threatening condition, and the most frequent cause of sudden cardiac death in young adults, including high school and college athletes. Was this because the doctor failed to perform additional tests? If further testing had been performed, could this young college student been treated? Quite possibly or at least he may have hung up his soccer shoes.
Sports participation – by its very nature – includes inherent risks, ranging from minor injuries to death. Fortunately, death is rare. The sudden, unexpected death of a young athlete is a tragedy. Fatal sport-related injuries can result from TBIs, but most are due to sudden death, cardiac related. A thorough review of a patient's medical history and physical examination are crucial before beginning any sports or exercise program. It can help screen for potential cardiac abnormalities so patients can make appropriate medical decisions about treatment. But, the typical "sports-screening" physical does little more than ensure there is no outward signs illness or abnormality. Why is that when HCM is a major cause of death among athletes, and a heart murmur is a common indicator? Should it, in this case, have been the warning to do further testing?
If your child plays competitive sports, it's imperative they have a complete physical before participating AND follow up if anything is abnormal. You do not have to be overweight or elderly to have a heart condition. Additionally, knowing your family history may lead to clues that could impact you and your children.
The lawsuit was filed to help promote early detection and increased awareness of hypertrophic cardiomyopathy. It should serve as a wake-up call that asking the right questions and conducting the proper follow-up tests can save lives. Is it time more testing is required before participating in sports? A young life should not be cut short particularly when the cause, such as HCM, could have been treated had it been properly diagnosed. Maybe, there is some solace in the fact that the lawsuit brought attention to the issue and that the physical examination requirements for our young athletes will be changed.
Mark Bello has thirty-three years experience as a trial lawyer and twelve years as an underwriter and situational analyst in the lawsuit funding industry. He is the owner and founder of Lawsuit Financial Corporation which helps provide legal finance cash flow solutions and consulting when necessities of life litigation funding is needed by plaintiffs involved in pending, personal injury litigation. Bello is a Justice Pac member of the American Association for Justice, Sustaining and Justice Pac member of the Michigan Association for Justice, Business Associate of the Florida, Tennessee, and Colorado Associations for Justice, a member of the American Bar Association as well as their ABA Advisory Committee, the State Bar of Michigan and the Injury Board.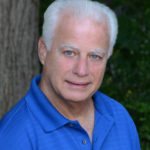 Experienced attorney, lawsuit funding expert, certified civil mediator, and award-winning author of the Zachary Blake Legal Thriller Series. The series features super-trial lawyer Zachary Blake handling "ripped from the headlines" legal and political issues of the day. The series currently consists of Betrayal of Faith, Betrayal of Justice, Betrayal in Blue, Betrayal in Black, and Betrayal High, with a sixth Zachary Blake novel due out later this year. To learn more about these topical social justice legal thrillers. please visit markmbello.com. Mark is a member of the State Bar of Michigan, a sustaining member of the Michigan Association for Justice, and a member of the American Association for Justice.