The first pair of wrongful-death lawsuits have been filed on behalf of the victims of the Ghost Ship warehouse fire in Oakland, California during a dance party on December 2. Officials say 36 people died in the blaze.
According to reports, the Ghost Ship was much more than just a simple warehouse. It was a well-known "live-work" warehouse. Artists used a portion of the main floor as studio space and dozens reportedly lived there. Dance parties typically occurred on the second floor.
The lawsuits allege that that many people were aware of the dangers posed by the old building, yet failed to do anything about it. On November 13, the Ghost Ship was the subject of a "blight complaint," as well as a complaint regarding an "unauthorized interior structure." An Oakland inspector reportedly checked out the warehouse and "confirmed" the blight complaint. However, he was unable to gain access to the building to investigate the "unauthorized interior structure" complaint. A few weeks later the building was gutted by the fire; innocent lives were lost.
The complaint claims the building was a death trap. It was in violation of city codes and under dangerous conditions that included exposed dangling wires, makeshift heating from propane tanks, no running water, no sprinkler system, non-working smoke alarms, no fire extinguishers, and a labyrinth of flammable materials. The second floor was only reachable by a rickety staircase made of pallets. Once the fire broke out, it was impossible for most of the people inside to escape.
The lawsuits name the building's owner, the landlord, event promoters, and neighboring landlords who according to the lawsuits were supplying electricity to the warehouse. The plaintiffs seek unspecified damages. An attorney for the plaintiffs said he plans to file a separate claim against the city of Oakland and County of Alameda for negligence. Both could be held liable if it is found that municipal inspectors missed or never performed inspections and code enforcements, although the city will probably assert governmental immunity.
The fire has stirred debate nationwide about affordable housing and building safety. The median one-bedroom apartment in Oakland now costs $2,200 a month, the fourth-highest of any market in the country. And more than half of city rental households are rent burdened, meaning they spend 30% or more of their income on housing costs, according to U.S. Census data.
Living in uninhabitable conditions has long been all too common for poor and low-income families. Substandard conditions is often seen as a trade-off for low rents. Complain, and you get evicted. Complain, and your landlord will no longer look the other way when you're late on rent.
Dual-use work/live spaces in industrial buildings dates as far back as the 1980s after many blue-collar manufacturing companies closed. Large, open, and affordable, these vacant buildings attracted artists and developers desperate for tenants. Now officials want to make these artists homeless in the name of safety rather than bringing the buildings up to code.
Despite artists giving life to these communities, rising rents have been threatening their existence for years as many buildings are being converted into condos to attract higher paying residents. Now concerns about lack of proper permitting and unsafe conditions, like what existed at the Ghost Ship, could add to the pressure. There have already been reports of shutdowns, eviction threats and city investigations in Oakland, San Francisco, Richmond, Emeryville, Fresno and Los Angeles. Other cities have followed, such as Denver, Colorado Springs, Portland, Baltimore, New York and Dallas.
"Starving" artists can't compete; they know such crackdowns will inflict long-term damage on their livelihood. "If they buy up all the warehouses on every street and kick everyone out, it will just hurt the arts community here," said one Oakland artist.
Red-tagging unsafe or unpermitted buildings used by artists will likely reduce an already scarce supply of affordable space, but ignoring code violations puts residents at risk. Artists should not be punished with crackdowns and evictions. Driving artists out of the community is not the answer; real solutions to the housing crisis is. If artists were supported by the cities and developers that profit off their creativity, the loss of 36 lives in could have been prevented.
The root of the problem has been festering for years – that of prioritizing profits over people. The aftermath of the Ghost Ship fire should be a time to bring the community together, not tear it apart.
Mark Bello is the CEO and General Counsel of Lawsuit Financial Corporation, a pro-justice lawsuit funding company.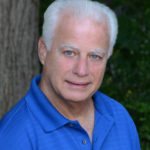 Experienced attorney, lawsuit funding expert, certified civil mediator, and award-winning author of the Zachary Blake Legal Thriller Series. The series features super-trial lawyer Zachary Blake handling "ripped from the headlines" legal and political issues of the day. The series currently consists of Betrayal of Faith, Betrayal of Justice, Betrayal in Blue, Betrayal in Black, and Betrayal High, with a sixth Zachary Blake novel due out later this year. To learn more about these topical social justice legal thrillers. please visit markmbello.com. Mark is a member of the State Bar of Michigan, a sustaining member of the Michigan Association for Justice, and a member of the American Association for Justice.