Hundreds of thousands of all-terrain vehicle (ATV) accidents occur each year; it is rare for victims to just walk away after the crash.
Here are four fatal ATV crashes that occurred this weekend alone that illustrate that danger.
An Ohio man died Friday night after his ATV left the road and struck a culvert and embankment, before overturning. Another occupant of the vehicle suffered minor injuries. Investigators say seatbelts nor safety equipment were utilized at the time of the crash.
A 38-year-old Minnesota man died Saturday in an ATV accident. Authorities said that as the man was making a corner, the ATV left to roadway and rolled over. He suffered fatal head injuries and was pronounced dead at the scene. The accident remains under investigation.
A 57- year-old New York man was air-lifted to the hospital after he lost control of a Polaris ATV, rolling the vehicle several times. He suffered serious head injuries in the crash.
Two people died in a Pennsylvania ATV crash after the vehicle rolled on a dirt road. One woman was pinned under the vehicle. She was pronounced dead at the scene. The driver of the ATV and two other passengers were not injured. Police are still investigation the crash.
As summer kicks off, national ATV Safety Week is a good opportunity to remind riders of the "Golden Rules" from the ATV Safety Institute in order to ensure a more enjoyable off-road experience.
Always wear a DOT-compliant helmet and other protective gear, such as goggles, long sleeves, long pants, over-the-ankle boots, and gloves.
Never ride on public roads. ATVs are designed to be operated off-road.
Never ride under the influence of alcohol or other drugs.
Never carry a passenger on a single-rider ATV, and no more than one passenger on an ATV specifically designed for two people.
Ride an ATV that's right for your age. Children should never ride an adult-sized ATV.
Supervise riders younger than 16; ATVs are not toys.
Ride only on designated trails and at a safe speed.
Take an ATV Rider Course. Visit ATVsafety.org or call 800-887-2887
Remember too, as fun as a child may have on this type of vehicle, ATV's are not toys; they are powerful and potentially dangerous vehicles.
There are no federal laws regarding ATV use. Each state chooses whether or not to set any requirements, and there's no single rule which all 50 U.S. states have in common. Some states, such as Illinois, has the least stringent guidelines for riding ATVs — with no restrictions on age, helmet use or number of passengers, and no required safety certification. However, the Consumer Federation of America and the American Academy of Pediatrics recommend that no one under 16 ride an ATV. Safely operating an ATV requires the driver to make quick decisions, such as speeding up or slowing down in response to changes in the environment. Kids are unlikely to be able to make these choices or have the skills to react to obstacles such as a pond.
For a summary of ATV laws by states, click here.
Mark Bello has practiced law for 40 years. He is currently the CEO and General Counsel of Lawsuit Financial Corporation, a pro-justice lawsuit funding company, and the author of the legal thriller "Betrayal of Faith" available on major online book store sites.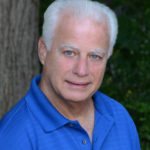 Experienced attorney, lawsuit funding expert, certified civil mediator, and award-winning author of the Zachary Blake Legal Thriller Series. The series features super-trial lawyer Zachary Blake handling "ripped from the headlines" legal and political issues of the day. The series currently consists of Betrayal of Faith, Betrayal of Justice, Betrayal in Blue, Betrayal in Black, and Betrayal High, with a sixth Zachary Blake novel due out later this year. To learn more about these topical social justice legal thrillers. please visit markmbello.com. Mark is a member of the State Bar of Michigan, a sustaining member of the Michigan Association for Justice, and a member of the American Association for Justice.