While initial reports said a boiler exploded at a box manufacturing company in the city of St. Louis shooting debris for blocks, the vessel was a hot water storage tank known as a semi-closed receiver (SCR). The tank is part of a steam generator system that serves the same purpose as a boiler, but is of a different design.
The tank launched 500 feet into the air crashing through the roof of medical laundry company across the street. A recently married couple who were reporting to work on their first day were killed; a third new hire was pinned underneath equipment. An employee of the box company was also killed during the explosion. According to reports, he was a boiler specialist for the company. Four people were taken to the hospital in serious-to-critical condition; one died three days later.
A third building was damaged when a piece of pipe about 8 feet long pierced its roof, knocking out the building's sprinkler system. No one was injured there. The blast also threw a pipe so far that it lodged in the windshield of a truck at a business across the street from the box manufacturer.
The box manufacturer has been cited by the U.S. Department of Labor's Occupational Safety and Health Administration (OSHA) three times since 2014 for safety violations. The company came into compliance once the issues were addressed and paid $12,700 in penalties, according to an OSHA spokesman. None of the violations involved the boiler.
It is unclear what caused the explosion, although initial reports stated that the blast was accidental. Local authorities and OSHA said as part of the investigation they will seek out and review the boiler's inspection and maintenance records. The U.S. Chemical Safety Board announced it was sending an investigative team as well. A complete investigation could take months to complete; by law OSHA has six months to complete an investigation.
The Missouri Division of Fire Safety requires state inspections of boilers every 1 – 2 years, depending on the type of boiler — except in the city of St. Louis. Instead, the city requires that companies with a boiler have a licensed engineer on duty whenever a boiler is in operation. It is unclear at this time whether anyone was working on the boiler at the time of the explosion.
While we have come a long way in the last 100 years when boiler explosions were an almost daily occurrence, there are still too many cases happening today. It doesn't take a long internet search to identify a number of recent boiler explosions that have caused serious injuries, lost lives, and extensive property damage. On March 21, a couple suffered severe burns after a boiler explosion at an Idaho church. Ten days later, a medical wastes service building in Virginia partially collapse after a boiler explosion, injuring three people. And, the list goes on.
Investigations over the years have shown that boiler explosions are largely linked to lack of knowledge, training, proper inspection and maintenance, and enforcement of laws and codes. This must stop! The right thing to do is to be proactive. We've all heard the old adage attributed to Benjamin Franklin that "an ounce of prevention is worth a pound of cure." While these famous words were written well over 200 years ago, they still resonate today, especially when it comes to implementing safety programs. History has shown that an investment in safety prevention is money well spent.
Mark Bello is the CEO and General Counsel of Lawsuit Financial Corporation, a pro-justice lawsuit funding company.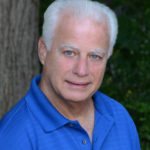 Experienced attorney, lawsuit funding expert, certified civil mediator, and award-winning author of the Zachary Blake Legal Thriller Series. The series features super-trial lawyer Zachary Blake handling "ripped from the headlines" legal and political issues of the day. The series currently consists of Betrayal of Faith, Betrayal of Justice, Betrayal in Blue, Betrayal in Black, and Betrayal High, with a sixth Zachary Blake novel due out later this year. To learn more about these topical social justice legal thrillers. please visit markmbello.com. Mark is a member of the State Bar of Michigan, a sustaining member of the Michigan Association for Justice, and a member of the American Association for Justice.