In case you missed it, last August, a 10-year-old boy was killed at while riding the Verrückt water slide at Schlitterbahn water park in Kansas City, Kansas.
The boy was the son of a Republican State Representative and was at the park with his family as part of "Elected Official Day." The park was full of lawmakers and their families, who received free admission and lunch. The child climbed aboard a blue raft with two woman. The 168 foot water slide requires two or three riders on its rafts, for a combined weight of 400 to 550 pounds, according to the park. It seems unlikely that this young man's raft reached the weight minimum. As the raft went over the second hill, the boy became airborne and collided with a safety net. His lifeless body lay in the water below. He suffered a fatal neck injury. The two women sitting in the back of the raft were covered in blood; they suffered minor injuries.
There were several issues in the aftermath of this tragedy. The two most addressed topics were the lack of amusement park guidelines and how tort reform would play a role if the family decided to file a lawsuit.
One of the biggest challenges to safety in the amusement park industry is a lack of general oversight. Under the federal Omnibus Budget Reconciliation Act in 1981, the Consumer Product Safety Commission (CPSC) no longer has jurisdiction over permanent amusement rides. Regulations are left up to the states which varies. Kansas has no restrictions on the height of the ride. The state has some of the most relaxed state guidelines for amusement parks, according to an amusement park safety consultant. State laws leave it to the Department of Labor to adopt rules and regulations relating to certification and inspection of rides. Inspectors only need to look at rides once a year and when incidents do occur, there is no information sharing mechanism.
Kansas also has the most restrictive damages caps in the country. Under Kansas law, non-economic damages are currently capped at $300,000 in personal injury cases and $250,000 in wrongful death cases. This means that even if the boy's family could prove in court, and even if a jury awards significant damages for the water park's negligence, the total in non-economic damages the family could hope to receive is $250,000. While Kansas does not limit economic damages (lost wages and earnings, future lost earning capacity, medical expenses, and property damages) in wrongful death cases, they are difficult to recover especially in this case since the victim was a child who did not earn wages.
The family did file a lawsuit against the park's owners and operators, as well as the manufacturer of the raft the boy was riding on when he was killed. Last week, they reached a settlement; the terms were undisclosed.
While I don't know the events that led to the settlement, I can comment on the fact that the 7th Amendment to the United States Constitution grants all citizens a constitutional right to file a lawsuit, have that lawsuit heard by a jury of our peers (if a litigant chooses to have a jury trial), and hold wrongdoers fully accountable. We should then be able to put our case in the hands of that jury (or judge if same is chosen) to assess the evidence and determine a verdict they deem fair.
Tort reform undermines our right to hold wrongdoers fully accountable for their negligent actions. Damage caps enable corporate wrongdoers to prioritize profits over safety, mock our jury system, and limit the system's power to promote safety, fully compensate victims, limit wrongdoing, and punish wrongdoers. Tort reform does nothing to prevent injuries or save lives; it weakens our civil justice system and harms innocent victims. How can carelessness kill a child while a legislature, sworn to protect the citizens that empowered it put a mere $250,000 price tag put on that child's life? How is this a response to "lawsuit abuse"?
The losers in cases like this one are the victims. Why should businesses like Schlitterbahn spend millions to make us safer if they are only legally required to pay $250,000 for catastrophic losses? Tragedy and/or safety should not be sale-priced. There are no wholesale or retail prices for tragedy, no discount for decapitating a young child.
Billed as the world's tallest water slide, the Verruckt is now set to be destroyed. However, until there are stricter guidelines and full accountability, what prevents such negligence from repeating itself by way of a different amusement park ride? When is enough enough?
Mark Bello is the CEO and General Counsel of Lawsuit Financial Corporation, a pro-justice lawsuit funding company.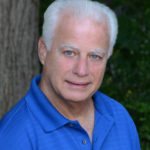 Experienced attorney, lawsuit funding expert, certified civil mediator, and award-winning author of the Zachary Blake Legal Thriller Series. The series features super-trial lawyer Zachary Blake handling "ripped from the headlines" legal and political issues of the day. The series currently consists of Betrayal of Faith, Betrayal of Justice, Betrayal in Blue, Betrayal in Black, and Betrayal High, with a sixth Zachary Blake novel due out later this year. To learn more about these topical social justice legal thrillers. please visit markmbello.com. Mark is a member of the State Bar of Michigan, a sustaining member of the Michigan Association for Justice, and a member of the American Association for Justice.