People from all over the political spectrum are struggling. Many do not know exactly where they stand on the issues, try to fit a square peg in a round hole, and label themselves as to fit societal norms. Some have no strong feelings about the issues and could care less about politics.
Recently, I had a conversation with a young man about the state of our country. I was a child of the Viet Nam War era and we discussed the political attitudes and activism of the time. I shared my own political views and how, for many, political points of view often run in the family, and are carried down for generations. Even the most rebellious of teenagers often revert to their families' political roots as they become adults. Life experiences might alter those pre-conceived notions, as might religion, education, race, and ethnicity.
Is there a correct approach to politics or political activism? Maybe, maybe not. Ultimately, we agreed that in today's political climate, filtering through the baloney and obtaining the facts is the best way to determine your place in the discussion.
The 2020 election is the most critical of our time. Your vote counts. In my home state, Michigan, the 2016 election was decided by approximately two votes per district. So, this time around, listen to and watch carefully what you see and hear. Is the message consistent? Does it resonate truth? Can you believe the person who delivers it? Is it consistent with what this person has advocated in the past?
I urge you to plow through the mud, run for daylight, and become an informed citizen on the important issues of the day. Once informed, choose an appropriate candidate, and, above all else, VOTE in November.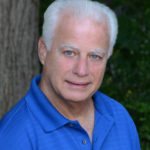 Experienced attorney, lawsuit funding expert, certified civil mediator, and award-winning author of the Zachary Blake Legal Thriller Series. The series features super-trial lawyer Zachary Blake handling "ripped from the headlines" legal and political issues of the day. The series currently consists of Betrayal of Faith, Betrayal of Justice, Betrayal in Blue, Betrayal in Black, and Betrayal High, with a sixth Zachary Blake novel due out later this year. To learn more about these topical social justice legal thrillers. please visit markmbello.com. Mark is a member of the State Bar of Michigan, a sustaining member of the Michigan Association for Justice, and a member of the American Association for Justice.