Far too often, we see, firsthand, the effects of dangerous winter driving. The results often do not paint a picture of that perfect winter wonderland. Driving during the winter can be quite hazardous; some cities have already experienced snow and icy conditions. Precipitation and falling temperatures lead to problems for many motorists. Speed and inattentiveness (in all types of weather) cause the majority of accidents. Add precipitation, slippery roads, and limited visibility, and things can get real messy on the roadways.
Weather conditions are often unpredictable; this leads to extra demands on driving skills. Sometimes the best winter driving tip is to stay at home; don't' venture out until the snow plows and salt trucks have done their job. But, this is easier said than done; if you must drive in snow or icy conditions now is the perfect time to refresh your memory on how to safely navigate through the winter season.
Take extra time to clear your car from snow and ice build-up and allow extra time to reach your destination. Remember, it takes longer to stop on ice, and it is more important than ever to stay focused on what other drivers are doing. Avoid distracting yourself from your principal task; avoid using you mobile phone or texting while driving. Use a hands free device, if possible. Watch for "black ice" on asphalt surfaces. There is nothing more dangerous than freezing rain on a roadway. And, at this time of year, as the weather changes, freezing rain is a particular danger; it can turn a road into a virtual skating rink.
Make sure your vehicle is stocked with a "winter survival kit" – ice/snow scraper, blankets, warm clothing and gloves, spare tire, antifreeze, non-perishable food items, first aid kit, and a cell phone charger, to name a few.
Many accidents are due to careless, often inconsiderate, driving habits. Please do your part this winter to ensure your own safety and the safety of others. By preparing yourselves and your vehicles for winter driving now, you will all be more confident of surviving the winter season.
Mark Bello has thirty-three years experience as a trial lawyer and twelve years as an underwriter and situational analyst in the lawsuit funding industry. He is the owner and founder of Lawsuit Financial Corporation which helps provide legal finance cash flow solutions and consulting when necessities of life litigation funding is needed by a personal injury plaintiff. Bello is a Justice Pac member of the American Association for Justice, Sustaining and Justice Pac member of the Michigan Association for Justice, Business Associate of the Florida, Tennessee, and Colorado Associations for Justice, a member of the American Bar Association, the State Bar of Michigan and the Injury Board.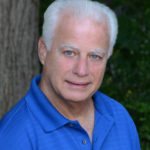 Experienced attorney, lawsuit funding expert, certified civil mediator, and award-winning author of the Zachary Blake Legal Thriller Series. The series features super-trial lawyer Zachary Blake handling "ripped from the headlines" legal and political issues of the day. The series currently consists of Betrayal of Faith, Betrayal of Justice, Betrayal in Blue, Betrayal in Black, and Betrayal High, with a sixth Zachary Blake novel due out later this year. To learn more about these topical social justice legal thrillers. please visit markmbello.com. Mark is a member of the State Bar of Michigan, a sustaining member of the Michigan Association for Justice, and a member of the American Association for Justice.