It doesn't matter who you are, you must drive with caution; pay attention to what you are doing, where you are going, and be observant of those around you. The consequences of inattention may be an auto accident; the results could be serious personal injuries or death.
The Centers for Disease Control and Prevention (CDC) says 1.7 Million traumatic brain injuries (TBI) occur each year, many as the result of auto accidents. Although advancements in auto safety may be a factor in reducing deaths from an auto accident, many will still suffer from a TBI. This type of injury has been dubbed "silent" because no one really "sees" it. Many people with TBI are "walking wounded" and suffer from injuries deemed serious but not easily observable.
Reports show that sudden accelerations and decelerations that happen on impact in an auto accident can cause nerve fibers in the brain to stretch and tear, causing permanent cell damage. The sudden impact can cause the brain to slam into the interior of the skull; bleeding, bruising and swelling may increase pressure in the brain.
The extent of a TBI can range from mild to severe. The signs can be hard to recognize, and the damage caused is not always readily apparent. Symptoms can take several days to develop. Here is a list of symptoms as reported by the National Institutes of Health:
Unconsciousness
Fractures, bruising or bleeding
Fluid drainage from the ears, nose or mouth
Pupil dilation or unequal pupil size
Seizures
Headache and lighheadedness
Nausea or vomiting
Loss of coordination and balance
Slurred speech and language problems
Blurred vision
Memory loss, difficulty concentrating, or confusion
Behavioral or mood changes and irritability
There is a common belief that not much can be done for people with brain injuries. Some experts say brain damage is not permanent because of "plasticity," the brain's ability to rewire itself, relocating information to different brain areas and/or neural networks; the bottom line being brain injury patients can heal with the right prompting. This may have enormous potential for TBI patients.
Even with new developments in the field of brain cell death and plasticity, TBIs remain a mystery because no two people are affected in the same manner so there are no standard treatments. What needs to happen now is finding ways to nudge the brain into growing new connections and pathways to circumvent brain injury for the future.
Mark Bello has thirty-three years experience as a trial lawyer and twelve years as an underwriter and situational analyst in the lawsuit funding industry. He is the owner and founder of Lawsuit Financial Corporation which helps provide legal finance cash flow solutions and consulting when necessities of life litigation funding is needed by plaintiffs involved in pending, personal injury litigation. Bello is a Justice Pac member of the American Association for Justice, Sustaining and Justice Pac member of the Michigan Association for Justice, Business Associate of the Florida, Tennessee, and Colorado Associations for Justice, a member of the American Bar Association, the State Bar of Michigan and the Injury Board.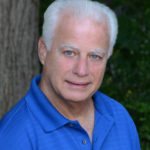 Experienced attorney, lawsuit funding expert, certified civil mediator, and award-winning author of the Zachary Blake Legal Thriller Series. The series features super-trial lawyer Zachary Blake handling "ripped from the headlines" legal and political issues of the day. The series currently consists of Betrayal of Faith, Betrayal of Justice, Betrayal in Blue, Betrayal in Black, and Betrayal High, with a sixth Zachary Blake novel due out later this year. To learn more about these topical social justice legal thrillers. please visit markmbello.com. Mark is a member of the State Bar of Michigan, a sustaining member of the Michigan Association for Justice, and a member of the American Association for Justice.