Driver distractions are one of the major underlying causes of auto accidents. We constantly hear about texting while driving and cell phone use, but there is an array of distractions contributing to a driver's behavior behind the wheel, many that you may never have thought about. Billboards have always been an example, but now we have digital billboards, televisions on highway stilts, with moving pictures to distract drivers even longer.
Drive down any freeway or main thoroughfare. Is there a new billboard, one that is advertising a product that you have never seen before? Distracting a driver with a brightly-colored billboard or a sexy woman in lingerie, might be fatal, not only to that driver, but to others in close proximity. Is this wise? Are there safer wasy to market our goods and services? After all, if a driver is distracted for just five seconds, while traveling at 60 miles per hour, his or her eyes are off the road for at least100 yards, the length of a football field. This is, certainly, enough time for a serious automobile accident to occur. A few seconds of inattention may lead to a lifetime of pain and suffering.
Digital billboards are the newest of driver distractions. These are the large, commercial, electronic message billboards that change their images every four to 10 seconds. Unlike conventional billboards, digital billboards are constantly conveying different information; this, in turn, increases driver curiosity and innattention. They are also much brighter that conventional billboards, which will increase driver attention toward the billboard and away from driver focus on his/her principal duty, safe driving. How can these rapidly changing message billboards not distract drivers from their primary task of safe driving?
In an effort to reduce driver distraction such as texting or talking on the phone while driving, some of our United States have installed billboards reminding drivers to pay attention to the road. One has the following message: "Keep your eyes on the road and stop reading these signs." How's that for conflicting or mixed messages? Good cause, poor implementation? And how about the sheer volume of signs available to distract us, especially in vacation spots? Every form of entertainment, every restaurant, theme park, tourist attraction will put up a flashy "look at me" billboard to attract tourists. The roads are typically crowded in these areas, the traffic may tend to stop and start, and with drivers distracted by a multitude of signs, it is a recipe for disaster.
Anything that takes the driver's eyes off the road, even for a second, is dangerous. There are already too many technological distractions for drivers – cell phones, computers, GPS devices. The digital billboards are just one more potential for a devastating accident. That's Lawsuit Financial's opinion; what do you think?
Mark Bello has thirty-three years experience as a trial lawyer and twelve years as an underwriter and situational analyst in the lawsuit funding industry. He is the owner and founder of Lawsuit Financial Corporation which helps provide legal finance cash flow solutions and consulting when necessities of life litigation funding is needed by plaintiffs involved in pending, personal injury litigation. Bello is a Justice Pac member of the American Association for Justice, Sustaining and Justice Pac member of the Michigan Association for Justice, Business Associate of the Florida, Tennessee, and Colorado Associations for Justice, a member of the American Bar Association as well as their ABA Advisory Committee, the State Bar of Michigan and the Injury Board.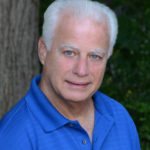 Experienced attorney, lawsuit funding expert, certified civil mediator, and award-winning author of the Zachary Blake Legal Thriller Series. The series features super-trial lawyer Zachary Blake handling "ripped from the headlines" legal and political issues of the day. The series currently consists of Betrayal of Faith, Betrayal of Justice, Betrayal in Blue, Betrayal in Black, and Betrayal High, with a sixth Zachary Blake novel due out later this year. To learn more about these topical social justice legal thrillers. please visit markmbello.com. Mark is a member of the State Bar of Michigan, a sustaining member of the Michigan Association for Justice, and a member of the American Association for Justice.