Much attention has been given to the dangers of distracted driving, but what about distracted walking? According to the online journal of "Injury Prevention," the injury or death rate of pedestrians distracted by technology- headphones, cell phones, and iPads who are hit by moving vehicles – cars, trucks, buses, and trains has tripled in the United States since 2004.
Preoccupied pedestrians, especially those listening to music at a high volume, often times become so absorbed that they lose awareness of their surroundings much like a distracted driver. When distracted, pedestrian are apt to walk slower, look for traffic before crossing the road, and are more likely to walk in front of an approaching vehicle. Researchers at the University of Maryland reviewed 116 accident cases from 2004 to 2011 in which injured pedestrians were documented to be using headphones. Seventy percent resulted in death; more than two-thirds of victims were male and under the age of 30; over half of the moving vehicles involved were trains. In many cases, the cars or trains are sounding horns that the pedestrians can't hear, leading to fatalities in nearly three-quarters of cases. "Unfortunately, as we make more and more enticing devices, the risk of injury from distraction and blocking out other sounds increases," said Dr. Richard Lichenstein.
In February, a Wisconsin boy was hit by a train as he walked with his head down and with earbuds on underneath his hood. He did not seeing the flashing lights or hear the train warnings. A day later, a 14-year-old Michigan teen was hit by a train under a similar situation. The boy was wearing an iPod and headphones and most likely did not see the train approaching despite the sound of the train whistle. The most recent case was a 14-year-old male in Kirkwood, Missouri who was walking along railroad tracks on Wednesday afternoon. The train sounded its horn, but teen was wearing earphones while listening to music. Because of the bend in the tracks, the train conductor did not see the boy in time to make a complete stop. Emergency workers tried to revive the teen at the scene; he was rushed to the hospital where he was pronounced dead.
As more and more kids are being let out of school for the summer, it is important to raise awareness of how dangerous it is to not only drive, but to also walk or ride a bike while distracted. Especially during the summer season, pedestrians use the roads as if they were extensions of the sidewalks and may not devote full attention vehicles.
Motorists:
Be aware of bicyclists and pedestrians.
Avoid distractions such as talking on the phone and texting.
Reduce speed on neighborhood streets.
Always yield to pedestrians in crosswalks.
Pedestrians:
Pay attention to your surroundings and avoid distractions such as talking on the phone, texting, and wearing headphones.
Look both ways; stop before entering a street.
Obey all crosswalk traffic laws.
Make eye contact with drivers to make sure the driver knows you are there.
Some states are proposing laws banning pedestrians and bicyclists from using cell phones and other technological gadgets. Many individuals are opposing these laws stating that pedestrians and cyclists should accept personal responsibility for their inattentive behavior. Whether any state laws are enacted or not, the fact remains that safety is first; we need to focus on preventing accidents. Maybe that is simply increasing awareness among pedestrian and drivers; maybe it is new laws. In any event, there is no question that multi-tasking on our roadways whether in a car or on foot is dangerous. Increasing awareness is the key to reducing pedestrian vehicle-related accidents. If we all do our part by taking safety precautions, obeying traffic laws, and being aware of our surroundings we can make our nation's roadways safer. The more careful we are, the safer we all will be.
Mark Bello has thirty-five years experience as a trial lawyer and thirteen years as an underwriter and situational analyst in the lawsuit funding industry. He is the owner and founder of Lawsuit Financial Corporation which helps provide legal finance cash flow solutions and consulting when necessities of life litigation funding is needed by a plaintiff involved in pending, personal injury, litigation. Bello is a Justice Pac member of the American Association for Justice, Sustaining and Justice Pac member of the Michigan Association for Justice, Member of Public Justice and Public Citizen, Business Associate of the Florida, Mississippi, Connecticut, Texas, and Tennessee Associations for Justice, and Consumers Attorneys of California, member of the American Bar Association, the State Bar of Michigan and the Injury Board.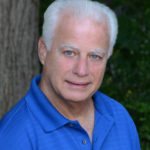 Experienced attorney, lawsuit funding expert, certified civil mediator, and award-winning author of the Zachary Blake Legal Thriller Series. The series features super-trial lawyer Zachary Blake handling "ripped from the headlines" legal and political issues of the day. The series currently consists of Betrayal of Faith, Betrayal of Justice, Betrayal in Blue, Betrayal in Black, and Betrayal High, with a sixth Zachary Blake novel due out later this year. To learn more about these topical social justice legal thrillers. please visit markmbello.com. Mark is a member of the State Bar of Michigan, a sustaining member of the Michigan Association for Justice, and a member of the American Association for Justice.