A year ago, a drunk driver crashed into a woman's parked car as she was standing on the curb and leaning into the back seat. The impact threw her into a light pole. The woman was rushed to the hospital, where she died about an hour later. Uptown Dallas Police arrested the man for speeding and driving under the influence.
In a recent trial, the man admitted he was drunk. He was sentence to 120 days in jail and 10 years of probation, which includes not being allowed to drink, attending Alcoholics Anonymous meetings, and speaking at drunken driving support groups. Additionally, he must serve one week in jail on the anniversary of the woman's death for the next nine years, as part of a plea deal arranged by the woman's family and prosecutors.
It is unknown whether the family will file a civil lawsuit against the drunk driver, although they said they never were interested in seeing the man locked up for life. They just want him to know that there needs to be some sort of accountability for the irresponsible actions that he took.
Although this fatal crash was due to a driver's negligent actions, Uptown Dallas advocates are currently pushing to make the one-way neighborhood thoroughfare into a two-way street. An urban planner said he has studied the Uptown's traffic patterns and speeds for two years, and believes the change would improve public safety for pedestrians and drivers. The proposed project is estimated at $10-12 million, with traffic signals making up a bulk of the costs. Supporters hope to push for the funds to be included in May 2017 bond package proposal.
Even if the project is approved and implemented, there is no substitute for driver negligence, especially driving under the influence. Drivers are still the number one safety control.
At Lawsuit Financial, it is our hope that by continuing to blog about the dangers of drunk driving, that someday all motorists will realize that their actions can and do affect others. Don't make careless decisions. Act responsibly; drive responsibly! And, just maybe, someday we can put an end to these senseless and preventable deaths.
Mark Bello is the CEO and General Counsel of Lawsuit Financial Corporation, a pro-justice lawsuit funding company.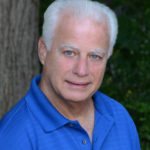 Experienced attorney, lawsuit funding expert, certified civil mediator, and award-winning author of the Zachary Blake Legal Thriller Series. The series features super-trial lawyer Zachary Blake handling "ripped from the headlines" legal and political issues of the day. The series currently consists of Betrayal of Faith, Betrayal of Justice, Betrayal in Blue, Betrayal in Black, and Betrayal High, with a sixth Zachary Blake novel due out later this year. To learn more about these topical social justice legal thrillers. please visit markmbello.com. Mark is a member of the State Bar of Michigan, a sustaining member of the Michigan Association for Justice, and a member of the American Association for Justice.