National Teen Driver Safety Week is October 16 – 22, 2011. It was established in 2007 to raise awareness and seek solutions to unnecessary teen deaths on the roadways. The week is a great time to help parents become more effective driving teachers and coaches.
Did you know that every seven days, 68 families needlessly have to bury a child before his or her senior prom and college orientation? If you divide the total number of hours in a year by the number of teen driving deaths, the outcome is one teen driving tragedy every two and a half hours in the U.S.
Auto accidents are the leading cause of death for teens between the ages of 15-20 years old. A study shows that during the first month of unsupervised driving, teens are 50 percent more likely to be involved in an auto accident and twice as likely after driving for two years. The most common causes of teen auto accidents are:
Speed and failing to slow down
Failing to yield
InexperienceLack of seat belt compliance
Distractions (cell phone use, loud music, teen passengers, etc.)
Alcohol and other risk-taking behavior
Research shows that teens whose parents set rules and monitor their driving in a helpful and supportive way are less likely to be involved in an auto accident. It is important that parents are as prepared as possible to take on the important task of teaching their children how to safely navigate the first years of driving, including closely monitoring their teens as they begin driving alone. When a teen is ready to take the road alone, parents need to continued taking an active role by talking about their child's driving habits and emphasize careful driving.
Here are S.A.F.E. suggestions for parents and teens on the road:
Study the Basics: Teach your teen how to perform a quick vehicle maintenance check to ensure everything is working properly. Teen drivers should know what to do in emergency situations.
Agree on Limits: Remember, your teen's license is not about your convenience – it's about his/her life. Set limits, particularly in high-risk situations such as prom night, social outings and especially in inclement weather. Remind them that this is the real thing; it is not a video game with a reset button.
Form a Plan: Have a clear understanding of where your teen is driving at all times, who he/she is riding/driving with and what route they intend to take. Confirm check-in times with your teen so he/she can provide updates to their plans.
Establish a Backup: Sometimes teens make mistakes and get into situations where other teen drivers have been drinking. Make sure your teen acts responsibly if he/she is in an unsafe situation whether as the driver or rider. Safety first, questions later.
Lawsuit Financial encourages its readers to join in observing National Teen Driver Safety Week, Oct. 16-22. Preparing your teen with the knowledge and training needed to for on-the-road safety at all times, will help ensure their safety and reduce your worries.
Mark Bello has thirty-three years experience as a trial lawyer and twelve years as an underwriter and situational analyst in the lawsuit funding industry. He is the owner and founder of Lawsuit Financial Corporation which helps provide cash flow solutions and consulting when necessities of life funding is needed during litigation. Bello is a Justice Pac member of the American Association for Justice, Sustaining and Justice Pac member of the Michigan Association for Justice, Business Associate of the Florida, Tennessee, and Colorado Associations for Justice, a member of the American Bar Association, the State Bar of Michigan and the Injury Board.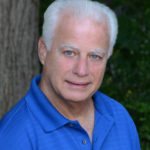 Experienced attorney, lawsuit funding expert, certified civil mediator, and award-winning author of the Zachary Blake Legal Thriller Series. The series features super-trial lawyer Zachary Blake handling "ripped from the headlines" legal and political issues of the day. The series currently consists of Betrayal of Faith, Betrayal of Justice, Betrayal in Blue, Betrayal in Black, and Betrayal High, with a sixth Zachary Blake novel due out later this year. To learn more about these topical social justice legal thrillers. please visit markmbello.com. Mark is a member of the State Bar of Michigan, a sustaining member of the Michigan Association for Justice, and a member of the American Association for Justice.