Christine, my social media marketing consultant, shared a personal story with me that I thought would be of interest to my readers, especially those that have faced,or might face, a similar situation.
Last summer, her son took Driver's Education – a parenting first for her. As soon as her son completed the course and passed the written test, mother and son rushed to the Secretary of State to get the lad his permit. Now, a year later, he has not accumulated nearly the driving time required to obtain his driver's license. The excitement of getting his permit wore off quickly. He doesn't care that all his friends and classmates are rushing to get their license and Christine admits that this is fine with her. The question is – was it really his choice or "a choice by reaction" – in this case, Christine's aversion to riding in the car with him?
So far, she has played a very small role in teaching him to drive. Christine said she can handle parking lots and those obscure hours when few people are on the road, but otherwise the job of taking him driving is handled by her husband. When their son does drive, he is careful, maybe too careful; confidence comes with practice.
Now, the teen is asking to drive whenever he and his mom get in the car. Turning an habitual "no" into a "yes" is a big problem for Christine; she believes her stress is too much for either of them to handle. She pushes the imaginary peddle on the passenger side, and has a hard time refraining from commenting on every move he makes. She usually fails miserably and prematurely panics.
Christine says her son is a good driver; he is conscientious, avoids distractions – no radio, cell phone, or texting (probably the only 16-year-old in the world today without text activated on his phone). Mother and son talk about driver safety and the responsibilities of driving. So, why does she continue to worry? The other drivers! The potential for a serious or fatal auto accident is overwhelming; it just takes one inattentive moment. Teens and young adults are not the only cause of auto accidents; many adults are reckless. Adults constantly ignore laws while behind the wheel. Either way, negligent drivers put others at risk on a daily basis.
A vehicle is a weapon in a moment of inattention and carelessness; one moment can change lives forever. Christine regularly reminds her son of the dangers of driving, and points out dangerous situations whenever possible. Besides providing him as much on-the-road driving practice (with his father of course) how can she prepare her son, and herself, for his license? The answer continues to elude her as she sees drivers talking on the cell phone, texting, speeding, and running red lights. How do parents expect their beginning drivers to avoid distractions and be attentive behind the wheel, when they fail to apply these rules to themselves?
Christine knows her son will get his license within the year, and she says when the time comes, he will be ready. Will she will be ready? Take a pill, Christine!
Mark Bello has thirty-three years experience as a trial lawyer and twelve years as an underwriter and situational analyst in the lawsuit funding industry. He is the owner and founder of Lawsuit Financial Corporation which helps provide legal finance cash flow solutions and consulting when necessities of life litigation funding is needed by plaintiffs involved in pending, personal injury litigation. Bello is a Justice Pac member of the American Association for Justice, Sustaining and Justice Pac member of the Michigan Association for Justice, Business Associate of the Florida, Tennessee, and Colorado Associations for Justice, a member of the American Bar Association as well as their ABA Advisory Committee, the State Bar of Michigan and the Injury Board.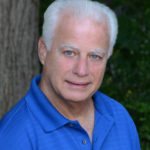 Experienced attorney, lawsuit funding expert, certified civil mediator, and award-winning author of the Zachary Blake Legal Thriller Series. The series features super-trial lawyer Zachary Blake handling "ripped from the headlines" legal and political issues of the day. The series currently consists of Betrayal of Faith, Betrayal of Justice, Betrayal in Blue, Betrayal in Black, and Betrayal High, with a sixth Zachary Blake novel due out later this year. To learn more about these topical social justice legal thrillers. please visit markmbello.com. Mark is a member of the State Bar of Michigan, a sustaining member of the Michigan Association for Justice, and a member of the American Association for Justice.