Auto accidents involving deer cause nearly 200 fatalities per year nationwide, according to the Insurance Institute for Highway Safety.
A deer was struck by an SUV and sent airborne before crashing into the windshield of another car, striking the driver in the head. The 35-year-old Nebraska woman was rushed to the hospital and put on life support before succumbing to her injuries. She was 4 ½ months pregnant with her second child.
A Michigan driver and passenger sustained minor injuries after a deer crashed through their windshield and landing inside the vehicle.
In Utah, a woman attempted to swerve to miss a deer. Her SUV hit the deer; when she swerved back to the left of the road the vehicle slid off the shoulder and rolled. Despite wearing her seatbelt, the driver suffered fatal injuries. A small child in the back seat suffered minor injuries.
While the number of these kinds of auto accidents peaks this time of year, no day is safe.
Deer can appear suddenly and without warning but knowing when and where you will most likely meet one on the road and how to react when you do, can greatly reduce your chances of a crash.
October through January is the deer-breeding season, which means deer are especially active and deer-auto accidents are most likely to occur.
Drivers are most likely to encounter deer at dawn (4:00 a.m. to 6:00 a.m.) and dusk (6:00 p.m. to 11:00 p.m.) when they are much harder to see. Stay alert for reflective eyes or movement on the sides of the road.
Pay attention to posted deer crossing signs; they are located in areas known for high deer traffic.
Deer travel in packs; when you spot one, there are probably others nearby.
Do not swerve to avoid hitting a deer. This can cause you to lose control of your vehicle and/or cause an accident with another vehicle. Instead, slow down and try to maintain control of the wheel; brake decisively.
Use your high beams at night as much as possible to help you spot deer in the road or lurking along the side of the road.
Headlights can mesmerize deer. If you see one, slow down and flash your lights.
If you come across a deer on the road, honk your horn a few times to startle the deer. Honking also alerts other motorists.
Travel in the center lane of traffic when on a multi-lane road. This allows more time to react after spotting a deer.
Avoid speeding, especially at night, especially if the road is unfamiliar. Deer are quick and won't give you enough time to react and stop safely.
By being aware of your surroundings and taking the necessary precautions, you can avoid a serious accident and costly repairs. However, in the event you do hit a deer, pull over and report the accident to the local police. You should also report it to your insurance company, as deer accidents are typically covered under comprehensive coverage or no-fault personal injury protection benefits.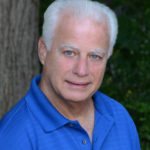 Experienced attorney, lawsuit funding expert, certified civil mediator, and award-winning author of the Zachary Blake Legal Thriller Series. The series features super-trial lawyer Zachary Blake handling "ripped from the headlines" legal and political issues of the day. The series currently consists of Betrayal of Faith, Betrayal of Justice, Betrayal in Blue, Betrayal in Black, and Betrayal High, with a sixth Zachary Blake novel due out later this year. To learn more about these topical social justice legal thrillers. please visit markmbello.com. Mark is a member of the State Bar of Michigan, a sustaining member of the Michigan Association for Justice, and a member of the American Association for Justice.