Cobb County, GA police are investigating two fatal auto accidents over the holiday weekend. The first accident occurred on Christmas evening when an 18-year-old driver lost control on wet pavement and hit a utility pole. The driver was thrown from the Honda Civic; he was not wearing a seatbelt. He died several hours later at the hospital. Speed appears to be a factor.
The second auto fatality occurred when a 27-year-old man drove his Ford F-150 off the road and slammed into several trees. He also was not wearing a seatbelt. In this fatal accident, alcohol may have been a factor.
Although both accidents appear to be due to driver negligence – distractions, speeding, and alcohol, could the fatalities have been avoided if both men were wearing seatbelts?
Seat belts are the single most effective traffic safety device for preventing death and injury, according to the National Highway Traffic Safety Administration. Wearing a seat belt can reduce the risk of crash injuries by 50 percent. If a person isn't wearing a seat belt they may go through a side window or windshield. It is sometimes difficult to fathom that a piece of fabric can be a vital difference between life and death, but the evidence is overwhelming that a seat belt is your first, best defense against injury and death in an auto accident.
Auto accidents occur throughout the year and can always be dangerous, but as winter descends upon most of the United States, wintry weather conditions can make driving more challenging. Taking risks in inclement weather is simply not worth the consequences. Begin by buckling up before starting your vehicle. Seat belts DO save lives!
Mark Bello has thirty-three years experience as a trial lawyer and twelve years as an underwriter and situational analyst in the lawsuit funding industry. He is the owner and founder of Lawsuit Financial Corporation which helps provide cash flow solutions and consulting when necessities of life funding is needed during litigation. Bello is a Justice Pac member of the American Association for Justice, Sustaining and Justice Pac member of the Michigan Association for Justice, Business Associate of the Florida, Tennessee, and Colorado Associations for Justice, a member of the American Bar Association, the State Bar of Michigan and the Injury Board.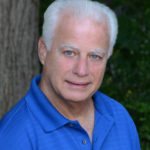 Experienced attorney, lawsuit funding expert, certified civil mediator, and award-winning author of the Zachary Blake Legal Thriller Series. The series features super-trial lawyer Zachary Blake handling "ripped from the headlines" legal and political issues of the day. The series currently consists of Betrayal of Faith, Betrayal of Justice, Betrayal in Blue, Betrayal in Black, and Betrayal High, with a sixth Zachary Blake novel due out later this year. To learn more about these topical social justice legal thrillers. please visit markmbello.com. Mark is a member of the State Bar of Michigan, a sustaining member of the Michigan Association for Justice, and a member of the American Association for Justice.