Snow squalls, which can create nearly instantaneous white-out conditions, are frequent wintertime hazards, sometimes leading to catastrophic pileups of dozens of cars.
A tractor-trailer driver died in a 50-vehicle pile-up during a snow squall on Interstate 83 in Pennsylvania after he rear-ended another truck. It led to a chain reaction crash involved 40 passenger and 10 commercial vehicles, closing the roadway for eight hours. At least nine others were injured.
When snow squalls hit, road surfaces quickly go from being dry to being ice-covered. What makes these snow squalls so dangerous is that they often time come without any advance warning. Additionally, these snow squalls often become so intense that they create "whiteout" conditions, limiting sight distance to no more than a few feet.
Experts have pointed out a common cause in these crashes – motorists driving too fast for conditions. Posted speed limits are for optimal driving conditions. If the roads are wet, icy or snow-covered, motorists must drive more defensively – slowing down and allowing more stopping distance. Motorists also need to be alert for rapidly changing road and weather conditions, and be aware that heavy squalls can cause whiteout conditions, virtually eliminating a driver's visibility. Stopping in the flow of traffic could create a chain-reaction crash. Additional tips for motorists who encounter a snow squall will driving include:
Turning on your headlights.
Staying in your lane.
Staying alert, looking as far ahead as possible and being patient.
Reducing all distractions.
Keeping windows and mirrors free of snow and ice.
Do not stop in the flow of traffic since this could create a chain-reaction collision.
You may prevent an accident; you may save a life, including your own.
Mark Bello is the CEO and General Counsel of Lawsuit Financial Corporation, a pro-justice lawsuit funding company.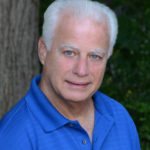 Experienced attorney, lawsuit funding expert, certified civil mediator, and award-winning author of the Zachary Blake Legal Thriller Series. The series features super-trial lawyer Zachary Blake handling "ripped from the headlines" legal and political issues of the day. The series currently consists of Betrayal of Faith, Betrayal of Justice, Betrayal in Blue, Betrayal in Black, and Betrayal High, with a sixth Zachary Blake novel due out later this year. To learn more about these topical social justice legal thrillers. please visit markmbello.com. Mark is a member of the State Bar of Michigan, a sustaining member of the Michigan Association for Justice, and a member of the American Association for Justice.