Unpredictable weather conditions, combined with the hustle and bustle of the holidays, make winter driving extremely dangerous. Thus, it is no coincidence that December is National Drunk Driving Prevention Month.
The time between Thanksgiving and New Year's day is one of the busiest and most dangerous times to drive. Family and friends are gathering together, businesses are hosting holiday parties, and kids coming home from college all contribute to a significant increase in traffic on our roadways. The festive nature of the holiday season provides us with some temptations that could lead to a dangerous driving situation. The obvious problem is alcohol consumption that usually goes along with family gatherings, after work parties, and special events. This makes the holidays one of the deadliest times of the year for alcohol-related crashes
It is estimated that more than 1,000 people die between Thanksgiving and New Year's due to driving drunk. But, drinking and driving crashes are easily preventable. Here are a few simple steps to safe driving during this holiday season
.
· If you drink (no matter how little), don't drive. (Sounds simple, doesn't it?)
· Designate a driver in advance.
· If hosting a party, set rules on drinking and driving. Offer to provide a ride home or a place for guests who drink to sleep. Coffee does not speed up sobriety.
· If possible, avoid driving during the early and late evening hours on holidays.
· Avoid drowsy driving. Do not drive when tired or fatigued.
· Always wear seat belts and do not start the car until all passengers are safely buckled in.
During this holiday season take responsibility to help keep impaired drivers off the roads. No matter what blend of holiday traditions you choose, add a bit of safety and a pinch of caution to the mix for a perfect recipe for a safe holiday season. Drinking and driving is a choice. Don't allow a poor choice ruin your holidays. Keep your holidays festive, but most importantly, safe. The management and staff of Lawsuit Financial wishes all of you a happy and safe holiday season.
Mark Bello has thirty-three years experience as a trial lawyer and twelve years as an underwriter and situational analyst in the lawsuit funding industry. He is the owner and founder of Lawsuit Financial Corporation which helps provide legal finance cash flow solutions and consulting when necessities of life litigation funding is needed by plaintiffs involved in pending, personal injury litigation. Bello is a Justice Pac member of the American Association for Justice, Sustaining and Justice Pac member of the Michigan Association for Justice, Business Associate of the Florida, Tennessee, and Colorado Associations for Justice, a member of the American Bar Association as well as their ABA Advisory Committee, the State Bar of Michigan and the Injury Board.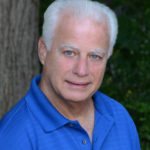 Experienced attorney, lawsuit funding expert, certified civil mediator, and award-winning author of the Zachary Blake Legal Thriller Series. The series features super-trial lawyer Zachary Blake handling "ripped from the headlines" legal and political issues of the day. The series currently consists of Betrayal of Faith, Betrayal of Justice, Betrayal in Blue, Betrayal in Black, and Betrayal High, with a sixth Zachary Blake novel due out later this year. To learn more about these topical social justice legal thrillers. please visit markmbello.com. Mark is a member of the State Bar of Michigan, a sustaining member of the Michigan Association for Justice, and a member of the American Association for Justice.