"Boozed-up driver slams head on into SUV". "Drunk driver possibly drag racing kills 25-year-old". "Two Wrong-Way Crashes Occur on Long Island Highways". What do these three have in common? They are only a few newspaper headlines in the last week, and they all involve fatalities because of drunk driving. These are just more tragic reminder of the deadly dangers of drunk driving.
Did you know that alcohol-related accidents are so prevalent, that an estimated 40 percent of all persons in the U.S. will be involved in a traffic accident at some point in their lives because of alcohol? According to the National Highway Traffic Safety Administration 37,261 people in the U.S. died in traffic accidents in 2008 with an estimated 11,773 dying in alcohol related crashes. Drunk driving fatalities accounted for 32% of all traffic deaths last year, that is, on average someone is killed in an alcohol-impaired driving crash every 45 minutes.
Alcohol-related traffic fatalities have been on the decline in recent years, but there are still more alcohol-related traffic fatalities during the holiday season than any other time of the year. Does it surprise you to know that more fatal drunken driving crashes occur between Thanksgiving and New Year's Eve than at any other time of the year? Therefore, law enforcement agencies will increase their efforts around holiday seasons to pull and keep intoxicated drivers off the roads. The actual penalties for drunk driving vary widely from state to state, but in every jurisdiction, if you are convicted of driving while intoxicated, you will pay a fine and/or have your driver's license suspended or revoked. Despite all warnings, people will still get behind the wheel while intoxicated.
Please; be sensible this holiday season.. Don't let yourself or a loved one become another statistic. Make holiday season safety a priority. If you plan to party away from home — and this includes on the water — be sure to appoint a designated driver for the car or the boat. Whatever you do, don't get behind the wheel if you've been drinking. If you host a party, set rules on drinking and driving; appoint designated drivers or utilize and designated driver service. You can also help prevent injuries and/or deaths by notifying authorities when you witness someone driving erratically (remember to pull over before using your mobile phone); educate your loved ones about the risks of drinking and driving. Have a safe and sober holiday season.
Mark Bello has thirty-three years experience as a trial lawyer and twelve years as an underwriter and situational analyst in the lawsuit funding industry. He is the owner and founder of Lawsuit Financial Corporation which helps provide legal finance cash flow solutions and consulting when necessities of life litigation funding is needed by a personal injury plaintiff. Bello is a Justice Pac member of the American Association for Justice, Sustaining and Justice Pac member of the Michigan Association for Justice, Business Associate of the Florida, Tennessee, and Colorado Associations for Justice, a member of the American Bar Association, the State Bar of Michigan and the Injury Board.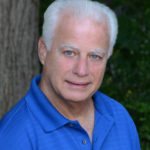 Experienced attorney, lawsuit funding expert, certified civil mediator, and award-winning author of the Zachary Blake Legal Thriller Series. The series features super-trial lawyer Zachary Blake handling "ripped from the headlines" legal and political issues of the day. The series currently consists of Betrayal of Faith, Betrayal of Justice, Betrayal in Blue, Betrayal in Black, and Betrayal High, with a sixth Zachary Blake novel due out later this year. To learn more about these topical social justice legal thrillers. please visit markmbello.com. Mark is a member of the State Bar of Michigan, a sustaining member of the Michigan Association for Justice, and a member of the American Association for Justice.